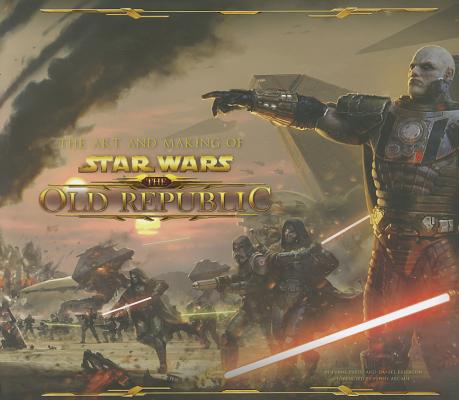 The Art and Making of Star Wars (Hardcover)
The Old Republic
Chronicle Books (CA), 9780811875004, 159pp.
Publication Date: November 16, 2011
Description
Star Wars fans the world over are buzzing in anticipation of what promises to be a defining moment in the history of multiplayer online gaming: the release of Star Wars: The Old Republic. The game follows the escalating war between the Jedi and the Sith thousands of years before the events of the Star Wars films, and its innovative design allows players to choose sides and help shape the history of the galaxy. This gorgeous, full-color volume features the detailed art behind this highly anticipated release from BioWare and LucasArts. With character sketches, interviews, and artwork featuring the game's new weapons, starships, and previously unexplored worlds, The Art and Making of Star Wars: The Old Republic is the ultimate chronicle of the newest Star Wars experience.
About the Author
Frank Parisi is an editor at Lucasfilm, Ltd. He was the co-author of The Art of Star Wars: The Clone Wars, editor of Star Wars Insider magazine, project editor of The Art and Making of Star Wars: The Force Unleashed, and has contributed numerous articles to GamePro and ALARM magazines. Daniel Erickson is writing director for BioWare's Austin, Texas studio. He began his gaming career as an intern with Next Generation magazine and is currently lead writer for Star Wars: The Old Republic.
Praise For The Art and Making of Star Wars: The Old Republic…
"The format is unique, drawing you into this collection with ease almost like you are watching a story unfold. Highlighted with poignant writing and dynamic font usage, the layouts are equally compelling to the content itself. 4 out of 5. " - The Daily Blam!
Advertisement