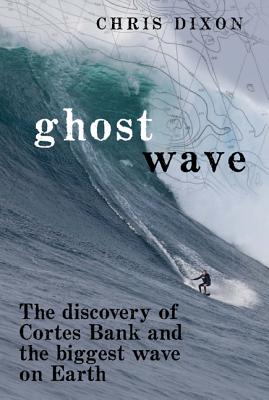 Ghost Wave
The Discovery of Cortes Bank and the Biggest Wave on Earth
Hardcover

* Individual store prices may vary.
Other Editions of This Title:
MP3 CD (5/3/2016)
Paperback (9/20/2016)
November 2011 Indie Next List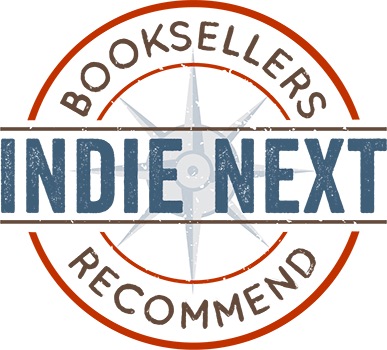 "The quest for huge waves has taken surfers to many places, but the source of the biggest by far is Cortes Bank. An entirely submerged island, Cortes Bank sits 100 miles off the coast of Southern California. Here, a freak set of ocean conditions creates a wave that seemingly springs out of nowhere. Dixon unlocks the secrets of Cortes Bank and entertains readers with well-researched history and abundant tales of big wave surfing."
— Flannery Fitch, Bookshop Santa Cruz, Santa Cruz, CA
View the List
Description
Rising from the depths of the North Pacific lies a fabled island, now submerged just 15 feet below the surface of the ocean. Rumors and warnings about Cortes Bank abound, but among big wave surfers, this legendary rock is famous for one simple (and massive) reason: this is the home of the biggest rideable wave on the face of the earth. In this dramatic work of narrative non-fiction, journalist Chris Dixon unlocks the secrets of Cortes Bank and pulls readers into the harrowing world of big wave surfing and high seas adventure above the most enigmatic and dangerous rock in the sea. The true story of this Everest of the sea will thrill anyone with an abiding curiosity of and respect for mother ocean.
Praise For Ghost Wave: The Discovery of Cortes Bank and the Biggest Wave on Earth…
"Journalist Dixon, founding editor of Surfermag.com, has written an engaging, multifaceted story of an obscure locale off the California coast that draws the most daring big-wave surfers in the world...his insider knowledge brings the allure and danger of this turbulent locale to life." - Publisher's Weekly

"...fascinating and expertly researched...the heart of the book is surfing, told in a manner satisfying to both hard-core practitioners and curious outsiders." -San Francisco Chronicle

"If you are looking for a great read that tells a story of utter devotion to the ocean, its mysteries, and its dangers, then Ghost Wave...is definitely the book for you... This is definitely a book for anyone wanting to get a grasp on the unpredictable oceans and see into the terrifying yet exhilarating lives of big wave surfers." -PlanetSave

"excellent...an expansive history of a submerged island 100 miles off the southern coast of California, as well as an in-depth study of big wave surfing and some of its most extreme practitioners." -Charleston City paper

"You approach Ghost Wave expecting a story about a wave. What you leave with is a new, perhaps previously unknown fascination with indigenous peoples, and natural sciences, addiction psychology and crackpot entrepreneurialism.all presented with a positively Melvillean wrath to emphatically measure the true Everest of the Pacific against all other bathymetric monsters." - Surfline.com

"4 out of 5 stars" - The Waterman's Library

"Ghost Wave is a first-rate account of an amazing phenomenon and the people who tried to conquer and exploit it. A great read."-Winston Groom, author of Forrest Gump

"After reading Chris' most excellent account of the monstrous waves of the mysterious Cortes Bank-the Bermuda Triangle of the Pacific-I never thought I would ever consider riding a wave like this. But after surviving a five foot, head first fall from the stage earlier this year, I think I might be ready."-Jimmy Buffett

"Ghost Wave takes us to a place of almost mythic power and tells a story that unfolds like a long ride on a killer wave. I can't imagine doing what those surfers are doing out there on Cortes-and I can't imagine a finer book about them. This is a beautifully researched and compellingly written book. I read it straight through from the first page. Terrifying."- Sebastian Junger, author of The Perfect Storm

"It's hard to say which is more interesting here, the stories of the surfers, explorers, divers, and sailors drawn to Cortes Bank or the history of the bank itself. Either way, terrific reading." - Booklist

A terrific, deeply researched tale about a truly wild place. You couldn't make up Cortes Bank, or the characters who've tried to make it theirs. Chris Dixon takes us out there. He gets us amongst it."--William Finnegan, author of Cold New World

"Ghost Wave is an information-packed homage to those who dare to try." - American Way magazine

"This is an outstanding and riveting work that is not to be missed, and easily one of if not the best book of its kind." -Eastern Surf

Mystery-shrouded, invisible from shore, riddled with hazards real and imagined, the Cortes Bank is a sort of Rubicon. Only a handful of surfers have crossed to the other side. In Ghost Wave, Chris Dixon traces the Bank's maritime history, the fanciful civilization of Abalonia, and absolute madmen who chase shifting peaks in the open ocean. " - Scott Hulet, Editor, The Surfer's Journal
Chronicle Books, 9780811876285, 272pp.
Publication Date: October 12, 2011
About the Author
Chris Dixon's work has appeared in the New York Times, the New York Times Magazine, Outside, Men's Journal, Surfer, and Surfer's Journal. He lives in Charleston, South Carolina.
or
Not Currently Available for Direct Purchase