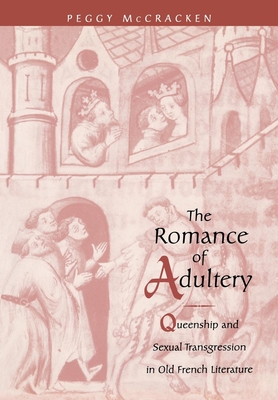 The Romance of Adultery
Queenship and Sexual Transgression in Olf French Literature (Middle Ages)
Hardcover

* Individual store prices may vary.
Description
Peggy McCracken offers a feminist historicist reading of Guenevere, Iseut, and other adulterous queens of Old French literature, and situates romance narratives about queens and their lovers within the broader cultural debate about the institution of queenship in twelfth- and thirteenth-century France.
Moving among a wide selection of narratives that recount the stories of queens and their lovers, McCracken explores the ways adultery is appropriated into the political structure of romance. McCracken examines the symbolic meanings and uses of the queen's body in both romance and the historical institutions of monarchy and points toward the ways medieval romance contributed to the evolving definition of royal sovereignty as exclusively male.
University of Pennsylvania Press, 9780812234329, 192pp.
Publication Date: March 29, 1998
About the Author
Peggy McCracken is the Domna C. Stanton Collegiate Professor of French, Women's Studies, and Comparative Literature at the University of Michigan. She is author of The Curse of Eve, the Wound of the Hero Blood, Gender, and Medieval Literature, also available from the University of Pennsylvania Press.