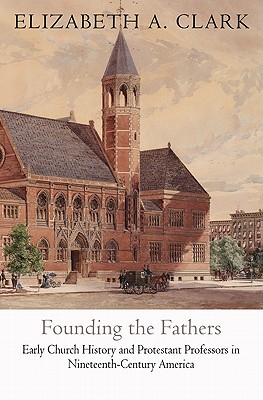 Founding the Fathers
Early Church History and Protestant Professors in Nineteenth-Century America (Divinations: Rereading Late Ancient Religion)
Hardcover

* Individual store prices may vary.
Description
Through their teaching of early Christian history and theology, Elizabeth A. Clark contends, Princeton Theological Seminary, Harvard Divinity School, Yale Divinity School, and Union Theological Seminary functioned as America's closest equivalents to graduate schools in the humanities during the nineteenth century. These four Protestant institutions, founded to train clergy, later became the cradles for the nonsectarian study of religion at secular colleges and universities. Clark, one of the world's most eminent scholars of early Christianity, explores this development in Founding the Fathers: Early Church History and Protestant Professors in Nineteenth-Century America.
Based on voluminous archival materials, the book charts how American theologians traveled to Europe to study in Germany and confronted intellectual currents that were invigorating but potentially threatening to their faith. The Union and Yale professors in particular struggled to tame German biblical and philosophical criticism to fit American evangelical convictions. German models that encouraged a positive view of early and medieval Christianity collided with Protestant assumptions that the church had declined grievously between the Apostolic and Reformation eras. Trying to reconcile these views, the Americans came to offer some counterbalance to traditional Protestant hostility both to contemporary Roman Catholicism and to those historical periods that had been perceived as Catholic, especially the patristic era.
University of Pennsylvania Press, 9780812243192, 561pp.
Publication Date: May 10, 2011
About the Author
Elizabeth A. Clark is John Carlisle Kilgo Professor of Religion and Professor of History at Duke University. She is the author of numerous books, including Reading Renunciation: Asceticism and Scripture in Early Christianity and History, Theory, Text: Historians and the Linguistic Turn.