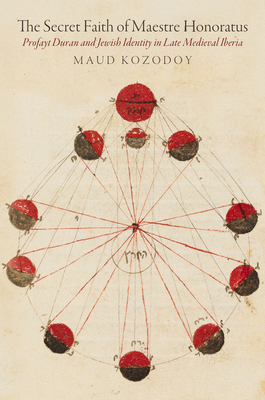 The Secret Faith of Maestre Honoratus Profayt Duran and Jewish Identity in Late Medieval Iberia (Middle Ages)
Hardcover

* Individual store prices may vary.
Description
Until the summer of 1391, when anti-Jewish riots spread across the Iberian peninsula, the person subsequently known as Honoratus de Bonafide, a Christian physician and astrologer at the court of King Joan I of Aragon, had been the Jew Profayt Duran of Perpignan. The precise details of Duran's conversion are lost to us. We do know, however, that like many other conversos, he began to conduct his professional and public life as a Christian even as he rejected that new identity in private. What is extraordinary in his case is that instead of quietly making his individual way, he began to write works in Hebrew--including anti-Christian polemics--that revealed his intense inner commitment to remaining a Jew.
Forced to reconceptualize Judaism under the pressures of his life as a converso, Duran elevated the principle of inner intention above that of ritual observance as the test of Jewish identity, ultimately claiming that the end purposes of Judaism can be attained through the study, memorization, and contemplation of the Hebrew Bible.
Duran also conceived of Judaism as a profoundly rational religion, with a proud heritage of scientific learning; the interplay between scientific knowledge and Jewish identity took on a central role in his works. Drawing on archival sources as well as published and unpublished manuscripts, Maud Kozodoy marshals rarely examined facts about the consumption and transmission of the sciences between the medieval and early modern periods to illuminate the thought--and the faith--of one of Jewish history's most enigmatic and fascinating figures.
University of Pennsylvania Press, 9780812247480, 320pp.
Publication Date: September 23, 2015
About the Author
Maud Kozodoy teaches in the Skirball Department of Hebrew and Judaic Studies at New York University.