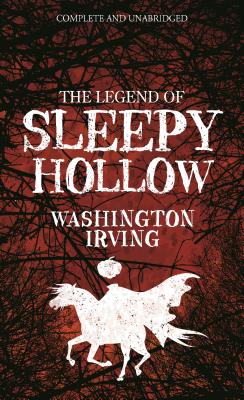 The Legend of Sleepy Hollow (Tor Classics) (Mass Market)
Tor Classics, 9780812504750, 96pp.
Publication Date: January 15, 1991
Other Editions of This Title:
Paperback (6/13/2017)
Paperback (2/20/2020)
Paperback (4/10/2010)
Paperback (2/1/2019)
Paperback (3/17/2007)
Paperback (2/4/2020)
Paperback (9/12/2008)
Paperback (8/12/2019)
Paperback (12/5/2011)
Paperback (12/12/2019)
Paperback (8/11/2019)
Paperback (9/18/2019)
Paperback (2/24/2013)
Paperback (2/14/2020)
Paperback, Large Print (1/2/2006)
Paperback (9/1/2004)
* Individual store prices may vary.
Description
Tor Classics are affordably-priced editions designed to attract the young reader. Original dynamic cover art enthusiastically represents the excitement of each story. All editions are complete and unabridged, and feature Introductions and Afterwords.
This edition of The Legend of Sleepy Hollow includes an Introduction and Afterword by Charles L. Grant.
Sleepy Hollow is a strange little place...some say bewitched. Some talk of its haunted valleys and streams, the ghostly woman in white, eerie midnight shrieks and howls, but most of all they talk of the Headless Horseman. A huge, shadowy soldier who rides headless through the night, terrifying unlucky travellers.
Schoolteacher Ichabod Crane is fascinated by these stories....Until late one night, walking home through Wiley's swamp, he finds that maybe they're not just stories.
What is that dark, menacing figure riding behind him on a horse? And what does it have in its hands?
And why wasn't schoolteacher Crane ever seen in Sleepy Hollow again?
About the Author
Washington Irving was born in New York City in 1783. He lived in the United States, England, and Spain (where he served as an American diplomatic attache). A prolific author, Irving wrote The Sketch Book of Geoffrey Crayon, Gent., Diedrich Knickerbocker's History of New York, The Alhambra, and biographies of George Washington and Christopher Columbus, among other works. He is best remembered, however, for his two most famous stories, "The Legend of Sleepy Hollow" and "Rip Van Winkle."