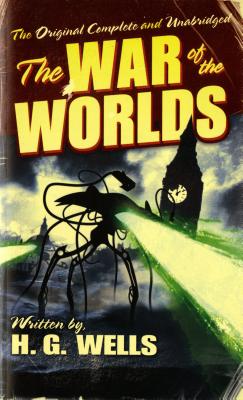 The War of the Worlds (Tor Classics) (Paperback)
Aerie, 9780812505153, 224pp.
Publication Date: December 1, 1993
Other Editions of This Title:
Paperback (7/1/2015)
Paperback (4/13/2010)
Paperback (1/10/2006)
Paperback (8/20/2015)
Paperback (4/10/2017)
Paperback (8/16/2013)
Paperback (10/10/2013)
Paperback (1/3/2013)
Paperback (7/29/2015)
Paperback (9/21/2017)
Paperback (7/28/2009)
Paperback (1/1/2016)
Paperback (12/28/2012)
Paperback (3/17/2011)
Paperback (7/17/2016)
Paperback (1/5/2013)
Paperback (3/27/2017)
Paperback (4/29/2012)
Paperback (10/21/2016)
Paperback (3/29/2016)
* Individual store prices may vary.
Description
Tor Classics are affordably-priced editions designed to attract the young reader. Original dynamic cover art enthusiastically represents the excitement of each story. Appropriate "reader friendly" type sizes have been chosen for each title—offering clear, accurate, and readable text. All editions are complete and unabridged, and feature Introductions and Afterwords.
This edition of War of the Worlds includes a Introduction, Biographical Note, and Afterword by James Gunn.
They came form outer space--Mars, to be exact.
With deadly heat-rays and giant fighting machine they want to conquer Earth and keep humans as their slaves.
Nothing seems to stop them as they spread terror and death across the planet. It is the start of the most important war in Earth's history.
And Earth will never be the same.
About the Author
Herbert George Wells (1866-1946) wrote the science fiction classics The Time Machine, The Island of Dr. Moreau, and The War of the Worlds, and has often been heralded as a father of modern science fiction.