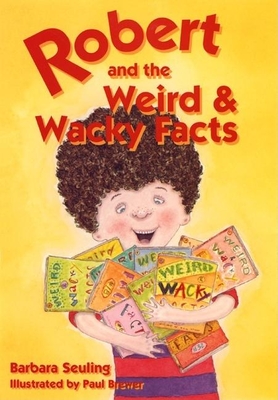 Robert and the Weird and Wacky Facts (Hardcover)
Cricket Books, 9780812626537, 112pp.
Publication Date: March 8, 2002
Description
Robert is back for another round of hilarious adventures, and this time he's pitted against his archrival Susanne in a classroom contest. "People used to think a runny nose meant your brain was leaking." Third-grader Robert learns this and other wacky facts when he and his friend Paul start training to be contestants on The Instant Millionaire. When Robert discovers that he's too young to be on the show, he submits his teacher's name. Nothing goes as planned after that, but Robert tries his best to set matters straight. Fans of the previous Robert books will love this new story of the boy's antics as he gets in over his head once again.
Advertisement