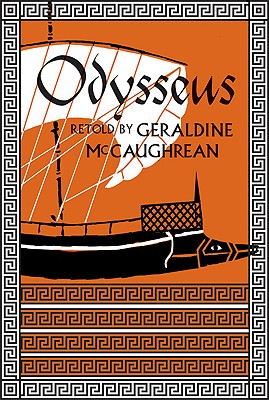 Odysseus (Hardcover)
Cricket Books, 9780812627213, 148pp.
Publication Date: September 20, 2004
* Individual store prices may vary.
or
Not Currently Available for Direct Purchase
Description
One of the greatest legends in world mythology comes to life in this retelling of the adventures of Odysseus after the fall of Troy. Cunning and wise, Odysseus is the son and successor of King Laertes of Ithaca, and led the Greek army during the Trojan War. Author Geraldine McCaughrean's taut prose brings a modern, thriller-like immediacy to the ancient story while still retaining the characters, details, and even some of the rhythms of the epic poem. This superb retelling includes all the great adventures of Odysseus, including his encounters with the evil Cyclops, the monsters Scylla and Charybdis, the beautiful sorceress Circe, and the vengeful god of the sea and protector of all waters, Poseidon. Filled with excitement, romance, and the timeless power of myth, Odysseus makes a perfect companion for young readers interested in learning more about the Greek heroes.
Advertisement