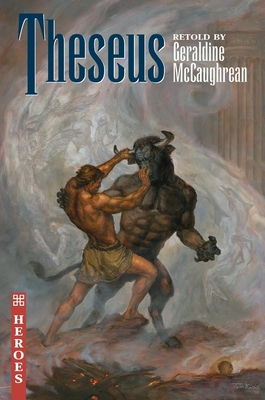 Theseus (Hardcover)
Cricket Books, 9780812627398, 102pp.
Publication Date: September 13, 2005
Description
Humble country boy Theseus sets off to meet his father, the king of Athens, and claim his right as heir to the throne in this classic story. Along the way, his intelligence and strength help him surpass all obstacles, including battles with giants, trolls, and the vicious Crommyonian Boar. With each triumph, his pride grows, as does a dangerous sense of immortality. When he makes the mistake of killing the giant bull that was a favorite of the sea god Poseidon, he brings a plague to Athens. In order to appease the gods, Athens is forced to provide a gruesome meal for the Minotaur, the son of Poseidon's bull and a mortal woman. Will Theseus be able to defeat the Minotaur and bring peace back to Athens? In this action-packed retelling, Theseus struggles to understand the timeless concepts of trust and true love, making this tale strikingly relevant for young people.

Advertisement