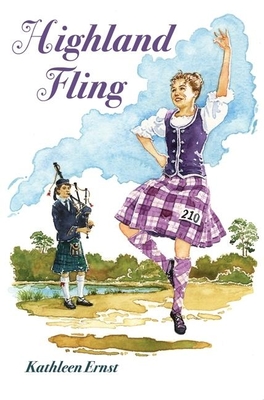 Highland Fling (Hardcover)
Cricket Books, 9780812627428, 216pp.
Publication Date: February 22, 2006
* Individual store prices may vary.
Description
A year ago, Tanya Zeshonski was living in Wisconsin, interning at the public television station, and eating Polish food on the holidays. Then her mother divorced her father, reclaimed her maiden name of MacDonald, and moved to North Carolina to submerge them all in their Scottish heritage. So now, at 15, Tanya is the oldest beginning student at the Flora MacDonald School of Highland Dance. Instead of pursuing her dream of being a filmmaker, she's learning the Highland Fling, one of the national dances of Scotland. Learning it means a lot to her mother, though, so Tanya resigns herself to practicing for the biggest event of the summer, the Cross Creek Highland Games. At the games, Tanya must face not only the intricacies of the dance, but the complications brought on by a handsome bagpiper named Miguel, a ghostly ancestor, and the arrival of her father. Tanya's sharp, funny voice rings true as she describes the delicate steps of the dance and the beginning of her new life.
or
Not Currently Available for Direct Purchase