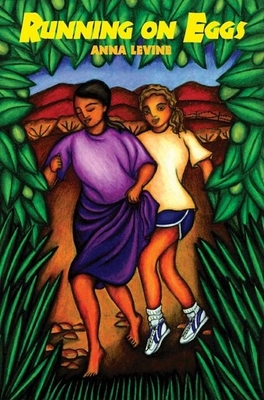 Running on Eggs
Hardcover

* Individual store prices may vary.
Description
It all starts when Karen and Yasmine trade lunch boxes. Such an act would hardly raise eyebrows anywhere else, but Karen lives on an Israeli kibbutz and Yasmine in a nearby Palestinian village, and distrust between the two cultures runs deep. Karen's father was killed several years ago in the war in Lebanon, and her family still hasn't fully accepted the loss. Karen focuses on running as a way to heal, and her place on the Arab-Israeli track team is something she holds dear. Yasmine's family disapproves of her love for track, and when the coach won't allow her to run in a long skirt, Yasmine's father forces her to drop out. But soon Yasmine and Karen begin meeting secretly to run together in no man's land, a strip of woods that separates their communities. Karen is preparing for an important meet, and as Yasmine helps her train, she begins to view the sport as more than just an opportunity to win races. When their friendship is exposed, however, the consequences threaten to pull their communities even farther apart. Running on Eggs offers a frank portrayal of modern-day Israel and recounts the story of two girls whose loyalty to each other helps them overcome the obstacles in their path.
Cricket Books, 9780812628753, 128pp.
Publication Date: October 29, 1999
or
Not Currently Available for Direct Purchase