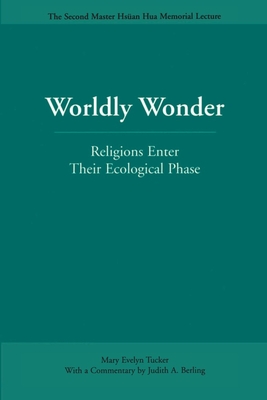 Worldly Wonder (Paperback)
Religions Enter Their Ecological Phase (Master Hsuan Hua Memorial Lecture)
Open Court, 9780812695298, 120pp.
Publication Date: May 12, 2003
* Individual store prices may vary.
Description
What is humankind in relation to 13 billion years of universe history? What is our place in the framework of 4.6 billion years of Earth history? How can we foster the stability and integrity of life processes? Just as humankind is beginning to comprehend the vastness and complexity of the evolutionary story of the universe, we are also becoming conscious of the growing environmental crisis and of the rapid destruction of species and habitat taking place around the globe. The challenge for the world's religions, argues Mary Evelyn Tucker, is both to re-envision our role as citizens of the universe and to reinvent our niche as members of the Earth community.