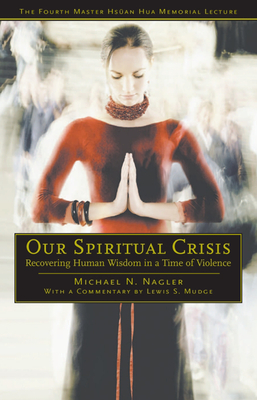 Our Spiritual Crisis (Paperback)
Recovering Human Wisdom in a Time of Violence (Master Hsuan Hua Memorial Lecture)
Open Court, 9780812695816, 200pp.
Publication Date: June 1, 2005
Description
Michael Nagler argues that problems now faced by American society spring from a false way of looking at the world, based on the premise that material things are fundamental, consciousness merely derivative. He advocates a return to the ancient and Eastern spritual view that consciousness is fundamental.
In developing a new conception of the universe and applying it to our social problems, Dr. Nagler explains how we can best oppose war, consumerism, commercialism, scientism, and the spiritual hollowness of modern life.
Commentary by Lewis S. Mudge.
Advertisement