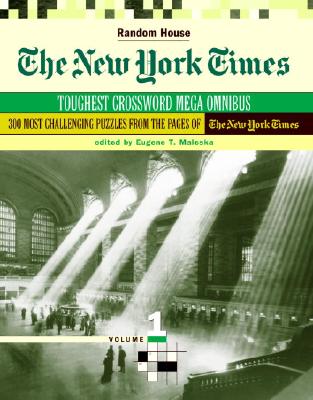 The New York Times Toughest Crossword Megaomnibus, Volume 1 (Paperback)
Random House Puzzles & Games, 9780812936520, 336pp.
Publication Date: March 8, 2005
Description
The New York Times Toughest Crossword Puzzles series has always been incredibly popular with the crossword set, but there has never been an omnibus compilation -- until now. The MegaOmnibus contains a whopping 300 New York Times crosswords, all culled from Saturday, the most challenging day of the week. At a minuscule price per cranium-cracking puzzle, this book of super stumpers is also a super value.
About the Author
The late Eugene T. Maleska was the crossword puzzle editor of The New York Times from 1977 to 1993.
Advertisement