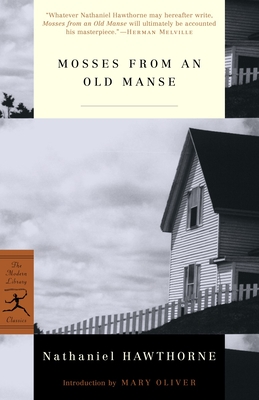 Mosses from an Old Manse (Paperback)
Modern Library, 9780812966053, 464pp.
Publication Date: March 11, 2003
Description
"Mosses from an Old Manse" is Nathaniel Hawthorne's second story collection, first published in 1846 in two volumes and featuring sketches and tales written over a span of more than twenty years, including such classics as "Young Goodman Brown," "The Birthmark," and "Rappaccini's Daughter." Herman Melville deemed Hawthorne the American Shakespeare, and Henry James wrote that his early tales possess "the element of simple genius, the quality of imagination. That is the real charm of Hawthorne's writing--this purity and spontaneity and naturalness of fancy.
About the Author
Mary Oliver is the author of eleven books of poetry, including American Primitive, for which she was awarded the Pulitzer Prize; New and Selected Poems, which won the National Book Award; and House of Light, which won the Christopher Award and the L. L. Winship/PEN New England Award. She lives in Provincetown, Massachusetts.
Praise For Mosses from an Old Manse…
"Whatever Nathaniel Hawthorne may hereafter write, Mosses from an Old Manse will ultimately be accountedhis masterpiece."—Herman Melville
Advertisement