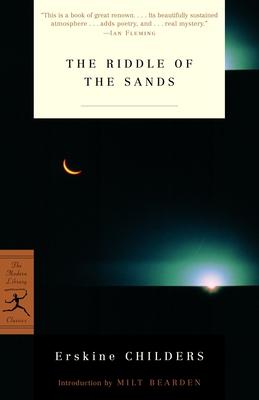 The Riddle of the Sands (Paperback)
Modern Library, 9780812966145, 336pp.
Publication Date: December 10, 2002
Description
While on a sailing trip in the Baltic Sea, two young adventurers-turned-spies uncover a secret German plot to invade England. Written by Childers--who served in the Royal Navy during World War I--as a wake-up call to the British government to attend to its North Sea defenses, The Riddle of the Sands accomplished that task and has been considered a classic of espionage literature ever since, praised as much for its nautical action as for its suspenseful spycraft.
About the Author
Milt Bearden was chief of the CIA's Soviet/East European division at the time of the collapse of the Soviet Union. He received the Donovan Award and the Distinguished Intelligence Medal, the CIA's highest honor, and is the author of The Black Tulip (available from Random House Trade Paperbacks) and co-author of The Main Enemy (published in 2003 by Random House).
Praise For The Riddle of the Sands…
"This is a book of great renown. . . . Its beautifully sustained atmosphere . . . adds poetry, and . . . real mystery." —Ian Fleming
Advertisement