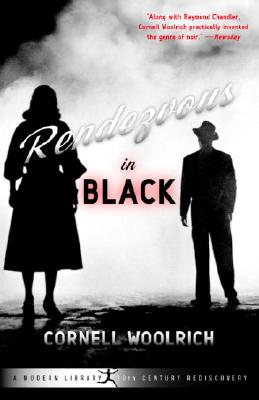 Rendezvous in Black (Paperback)
Modern Library, 9780812971453, 240pp.
Publication Date: March 16, 2004
Description
On a mild midwestern night in the early 1940s, Johnny Marr leans against a drugstore wall. He's waiting for Dorothy, his fiancee, and tonight is the last night they ll be meeting here, for it's May 31st, and June 1st marks their wedding day. But she's late, and Johnny soon learns of a horrible accident an accident involving a group of drunken men, a low-flying charter plane, and an empty liquor bottle. In one short moment Johnny loses all that matters to him and his life is shattered. He vows to take from these men exactly what they took from him. After years of planning, Johnny begins his quest for revenge, and on May 31st of each year always on May 31st wives, lovers, and daughters are suddenly no longer safe.
About the Author
CORNELL WOOLRICH (1903-68), considered by many to be the inventor of the noir genre, wrote his first novel while still attending Columbia University. Many screenplays have been based on his mysteries, including Night Has a Thousand Eyes, The Leopard Man, and Rear Window. RICHARD DOOLING's novel White Man's Grave was a finalist for the 1994 National Book Award. His writings have appeared in The New York Times, The Wall Street Journal, and The New Yorker. His most recent novel is Bet Your Life, a modern take on noir detective fiction. He also writes for the ABC series Stephen King's Kingdom Hospital.
Praise For Rendezvous in Black…
"Along with Raymond Chandler, Cornell Woolrich practically invented the genre of noir."
—Newsday
Advertisement