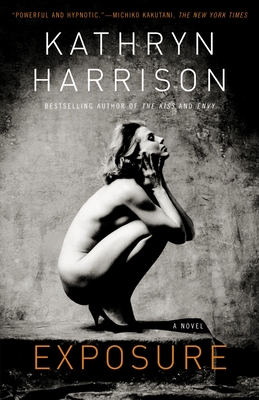 Exposure (Paperback)
Random House Trade, 9780812973594, 218pp.
Publication Date: July 11, 2006
Description
-Luminous and affecting . . . Exposure] examines the often fine line between art and abuse. . . . Taut in plot, beautifully realistic, and intelligently disturbing.-
-Harper's Bazaar
Ann Rogers appears to be a happily married, successful young woman. A talented photographer, she creates happy memories for others, videotaping weddings, splicing together scenes of smiling faces, editing out awkward moments. But she cannot edit her own memories so easily-images of a childhood spent as her father's model and muse, the subject of his celebrated series of controversial photographs. To cope, Ann slips into a secret life of shame and vice. But when the Museum of Modern Art announces a retrospective of her father's shocking portraits, Ann finds herself teetering on the edge of self-destruction, desperately trying to escape the psychological maelstrom that threatens to consume her.
-Astounding . . . told in prose as multifaceted as a diamond, crystalline and mesmerizing. 'Remarkable' hardly goes far enough.-
-Cosmopolitan
-Impossible to put down . . . Kathryn Harrison is an extremely gifted writer, poetic, passionate, and elegant.-
-San Francisco Chronicle
-Exquisite, exhilarating, and harrowing.-
-Donna Tartt, author of The Secret History and The Little Friend
-A breathless urban nightmare not easy to forget. Stark, brilliant, and original work.-
-Kirkus Reviews (starred review)


About the Author
Kathryn Harrison has written the novels Thicker Than Water, Exposure, Poison, The Binding Chair, The Seal Wife, Envy, and Enchantments. Her autobiographical work includes The Kiss, Seeking Rapture, The Road to Santiago, The Mother Knot, and True Crimes. She has written two biographies, Saint Therese of Lisieux and Joan of Arc, and a book of true crime, While They Slept: An Inquiry into the Murder of a Family. She lives in Brooklyn with her husband, the novelist Colin Harrison.
Advertisement