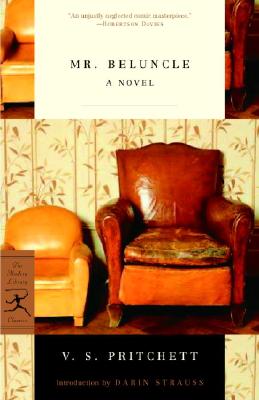 Mr. Beluncle (Paperback)
Modern Library, 9780812973792, 336pp.
Publication Date: January 4, 2005
* Individual store prices may vary.
or
Not Currently Available for Direct Purchase
Description
-Like most great comedy, - writes Darin Strauss in his Introduction, -Mr. Beluncle makes sport of the Stuffed Shirt, the Hypocritical Pious Gentleman, and the Tyrant, as well as the Big Spender-and all these descriptions fit a single character: Mr. Beluncle himself.- One of V. S. Pritchett's most enduring characters, Mr. Beluncle is narcissistic, sanctimonious, and self-indulgent, yet despite these flaws he is undeniably compelling. Readers who follow this quirky British furniture salesman on his seemingly ordinary escapades-shopping for ridiculously expensive houses, attending services at his peculiar church, presiding over a tumultuous family meal-are in for a delightful and disquieting ride. Poignant, hilarious, and utterly unforgettable Mr. Beluncle is an ideal introduction to one of the English language's most gifted authors.
Advertisement