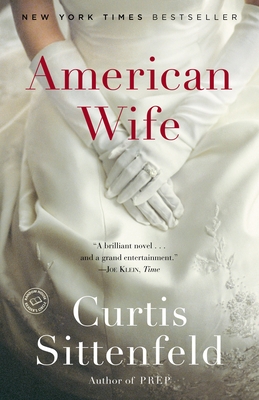 American Wife (Paperback)
A Novel
Random House Trade Paperbacks, 9780812975406, 592pp.
Publication Date: February 10, 2009
Other Editions of This Title:
Digital Audiobook (9/1/2008)
Digital Audiobook (9/1/2008)
Hardcover (9/2/2008)
Hardcover, Large Print, Large Print (2/1/2009)
Paperback (10/1/2010)
* Individual store prices may vary.
September 2008 Indie Next List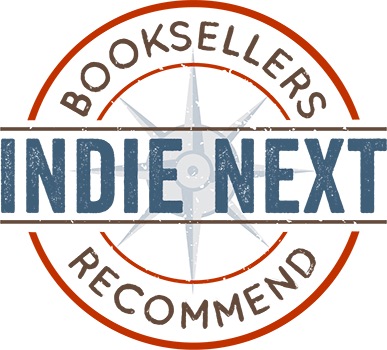 "The reader will recognize the main characters, Alice and Charlie, as they experience their tempestuous courtship and marriage, and their rise to political fame and fortune. Although the setting is Wisconsin, the protagonists bear a curious resemblance to a couple from Texas who achieved the highest office of the land. This story, told from the perspective of a fictional First Lady, is hard to put down!"
— Marilyn Sieb, Books & Company, Oconomowoc, WI
View the List
Description
A kind, bookish only child born in the 1940s, Alice Lindgren has no idea that she will one day end up in the White House, married to the president. In her small Wisconsin hometown, she learns the virtues of politeness, but a tragic accident when she is seventeen shatters her identity and changes the trajectory of her life. More than a decade later, when the charismatic son of a powerful Republican family sweeps her off her feet, she is surprised to find herself admitted into a world of privilege. And when her husband unexpectedly becomes governor and then president, she discovers that she is married to a man she both loves and fundamentally disagrees with–and that her private beliefs increasingly run against her public persona. As her husband's presidency enters its second term, Alice must confront contradictions years in the making and face questions nearly impossible to answer.
About the Author
Curtis Sittenfeld is the New York Times bestselling author of the novels Prep, The Man of My Dreams, American Wife, Sisterland, and Eligible, and the story collection You Think It, I'll Say It, which have been translated into thirty languages. Her short stories have appeared in The New Yorker, The Washington Post Magazine, Esquire, and The Best American Short Stories, of which she was the 2020 guest editor. Her nonfiction has appeared in The New York Times, The Atlantic, Time, and Vanity Fair, and on public radio's This American Life.
Praise For American Wife: A Novel…
"A well-researched book that imagines what lies behind that placid façade of the first lady…Ms. Sittenfeld was not out to sensationalize but to sympathize.
–Maureen Dowd, The New York Times

"Brilliant…[A] triumph…Curtis Sittenfeld has provided a plausible secret history of an American embarrassment – and a grand entertainment."
–Joe Klein, Time Magazine

"A smart and sophisticated portrait of a high-profile political wife…Sittenfeld has an astonishing gift for creating characters that take up residence in readers' heads."
–Connie Schultz,Washington Post Book World

"Sittenfeld boldly imagines the inner life of a first lady…an intimate and daring story…American Wife is a vicarious experience, an up-close portrait of the interior life of a very complicated woman…cinematic."
–USA Today

"The novel, Sittenfeld's most fully realized yet, artfully evokes the painful reverberations of the past."
–New Yorker

"Compelling...enormously sympathetic...Sittenfeld's remarkable gifts as a storyteller draw you back into the fictional world of Alice Blackwell. She writes in the sharp, realistic tradition of Philip Roth and Richard Ford–clear, unpretentious prose; metaphors so spot-on you barely notice them. Sittenfeld may have lifted the set pieces from a real woman's life, but in the process she has created a wise and insightful character who is entirely her own."
–Time Out New York

"Ambitious…Sittenfeld installs herself deep within the psyche of the tight-lipped wife of the president and emerges with an evenhanded, compassionate look at her mind and heart…powerfully intimate. Grade: A"
–Washington Post

"A masterful highbrow-lowbrow mash-up that satisfies as ass-kicking literary fiction
and juicy gossip simultaneously."
–Radar

"With American Wife, Curtis Sittenfeld has deftly crossed an extraordinarily high wire…I read American Wife in just two or three delicious sittings, struck by the granular clarity of the author's descriptions and the down-to-earth believability of the story, bewitched by the charming, frustrating woman at the center of it: Laura Bush."
— Ana Marie Cox, The New York Observer

"Curtis Sittenfeld is one of our best contemporary chroniclers of class and caste… Sittenfeld imagines this couple so deliciously and so plausibly… Curtis Sittenfeld invents a deep, messy, sympathetic life for a public person whose surface is all we'll ever know."
— St Petersburg Times

"Immensely readable. It's a nuanced portrait of a woman in a singularly fascinating position."
— Cleveland Plain Dealer

"A broad, deep and utterly convincing account…a portrait of a woman and a marriage that also brings the reader as close to the probable essence of the outgoing president as any other novelist, or any biographer, is likely to get."
— Portland Oregonian

"We love Sittenfeld. We love her wry, razor-sharp observations. We love her funny, straightforward honesty…[American Wife] is an empathetic, fascinating, and gorgeously written story about a 30-year marriage. We devoured it in one night."
— Boston Magazine

"Endearing and poignant, humorous and enlightening, American Wife is a must-read for Sittenfeld fans--and a good first read for would-be converts."
— Fredericksburg Freelance Star

"An entertaining, racy tale that's inspired more than a bit by the life of our current president's wife, Laura Bush…A well-told tale that will leave many readers wondering: How much of Sittenfeld's story might be closer to fact than fiction?"
— St Louis Post Dispatch

"The scope and detail of American Wife are reminiscent of Richard Russo. Like Russo, she creates characters from the ground up, ancestry, neighborhood, culture and all."
–LA Times

"American Wife  promises to be another sensation."
- Dayton Daily News

"American Wife is a sparkling, sprawling novel…A ridiculously gifted writer…Sittenfeld has harnessed her talents perfectly in American Wife, producing an exhilirating epic infused with humor, pain, and hope."
–BookPage

"Widely anticipated and vastly entertaining… An intelligent, well-crafted, psychologically astute novel"
–New York Sun

"Highly engaging…fascinating depth."
— Seattle Times

"A well-researched, juicy roman a clef about the current first lady."
— Boston Globe

"Ambitious…entertaining…a parable of America in the years of the second Bush presidency."
–Joyce Carol Oates, cover of The New York Times Book Review

"With her first line - "Have I made terrible mistakes?" - Alice Blackwell (a fictional First Lady modeled after Laura Bush) reels us into a gripping epic of public and private lives. A gem."
–Good Housekeeping

"This searing page-turner will make you wonder what unspoken promises lie behind the victory smiles of any power couple."
- Redbook

"What is Laura Bush thinking? That's the question Sittenfeld ponders in her novel,
loosely based on the life of our First Lady…Just as she did in Prep, Sittenfeld masterfully deflates
the middle-class fairy tale — rose gardens and all."
–Marie Claire

"Bold…conveys in convincing, thoroughly riveting detail a life far more complicated than it appears on the surface…What she does here, in prose as winning as it is confident, is to craft out of the first-person narration a compelling, very human voice, one full of kindness and decency. And, as if making the Bush-like couple entirely sympathetic is not enough of a feat in itself, she also provides many rich insights into the emotional ebb and flow of a long-term marriage."
–Booklist, Upfront and Starred review

"Terrific . . . an intelligent, bighearted novel about a controversial political dynasty."
–Entertainment Weekly

"Remarkable . . . American Wife is about the long history of a marriage, and . . . the way we make decisions when we're young that have consequences we couldn't have anticipated. . . . Sittenfeld's most ambitious and impressive work to date."
–Chicago Tribune