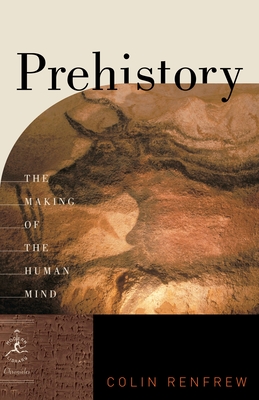 Prehistory: The Making of the Human Mind (Paperback)
The Making of the Human Mind
Modern Library, 9780812976618, 219pp.
Publication Date: August 11, 2009
Description
In Prehistory, the award-winning archaeologist and renowned scholar Colin Renfrew covers human existence before the advent of written records-the overwhelming majority of our time here on earth-and gives an incisive, concise, and lively survey of the past, and of how scholars and scientists labor to bring it to light. Renfrew begins by looking at prehistory as a discipline, detailing how breakthroughs such as radiocarbon dating and DNA analysis have helped us to define humankind's past-how things have changed-much more clearly than was possible just a half century ago. As for why things have changed, Renfrew pinpoints some of the issues and challenges, past and present, that confront the study of prehistory and its investigators. Renfrew then offers a summary of human prehistory from early hominids to the rise of literate civilization that is refreshingly free of conventional wisdom and grand "unified" theories. In this invaluable account, Colin Renfrew delivers a meticulously researched and passionately argued chronicle about our life on earth-and our ongoing quest to understand it.
About the Author
Colin Renfrew was professor of archaeology from 1981 to 2004 at Cambridge University, where he is now a Fellow of the McDonald Institute for Archaeological Research. Also a Fellow of the British Academy, he has won numerous international medals and prizes and was made a life peer in 1991. A leading figure in archaeology worldwide, he has led many excavations, especially in Greece. He is co-author, with Paul Bahn, of Archaeology: Theories, Methods, and Practice, the definitive student reference.
Praise For Prehistory: The Making of the Human Mind…
"In this complex, closely argued text . . . field giant Renfrew sets forth quite a task, to sum up the progress of prehistoric archaeology thus far and then explore current challenges." —Publishers Weekly

"A remarkably useful text in that it will generate lively, thoughtful and passionate discussion and inspire new ways of examining existing evidence." —New Scientist magazine

"An elegant and absorbing distillation of the wisdom accrued during a life in prehistory."—Reference and Research Book News

Advertisement