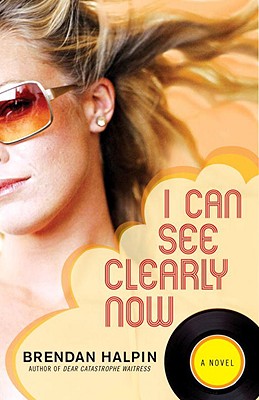 I Can See Clearly Now (Paperback)
Villard, 9780812977035, 288pp.
Publication Date: March 24, 2009
* Individual store prices may vary.
or
Not Currently Available for Direct Purchase
Description
It's a revolutionary idea: use cartoons to actually teach something to the kids of America. In the summer of 1972, the suits at a major television network bring together a motley crew of songwriters and musicians to work on Pop Goes the Classroom, a series of short, catchy, educational songs that will air during Saturday-morning cartoons. And so four young, talented songwriters find themselves in the basement studios of ATN, at the height of the Age of Aquarius, tasked with writing the songs that will come to define an entire generation's childhood. Led by free-loving folk legend Pamela Sanchez, the self-styled prefab four –naïve, sweet, sheltered Sarah; Peter, a struggling Bob Dylan wannabe; Julie, who cut her professional teeth on commercial jingles; and Levon, a bassist most recently known by the stage name Apollo Von Funkenburg–struggle to stifle their uncertainty and tap into their creativity. With the help of an enormous amount of pot and a little sexual innuendo, they eat, sleep, drink, smoke, couple and uncouple–as they work to change the world, one song at a time.
About the Author
Brendan Halpin is the author of the novels Dear Catastrophe Waitress, Long Way Back, and Donorboy, and the memoirs "It Takes a Worried Man" and Losing My Faculties. He lives in Boston with his wife, Suzanne, and their children.
Praise For I Can See Clearly Now…
"Clever and infectious."—Publishers Weekly

"I Can See Clearly Now captures those elusive moments when art, friendship, and love coalesce and define lives. Brendan Halpin creates characters to whom we can all relate and tells their stories in a voice so engaging you won't want to put this book down until you've reached the last page."—Tasha Alexander, author of A Fatal Waltz

Advertisement