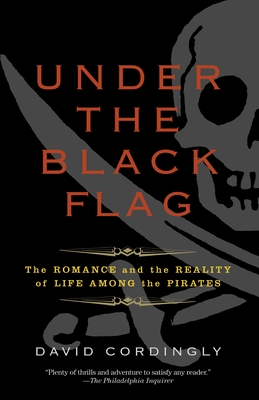 Under the Black Flag: The Romance and the Reality of Life Among the Pirates (Paperback)
The Romance and the Reality of Life Among the Pirates
Random House Trade, 9780812977226, 296pp.
Publication Date: May 9, 2006
Description
For this rousing, revisionist history, the former head of exhibitions at England's National Maritime Museum has combed original documents and records to produce a most authoritative and definitive account of piracy's "Golden Age." As he explodes many accepted myths (i.e. "walking the plank" is pure fiction), Cordingly replaces them with a truth that is more complex and often bloodier. 16 pp. of photos. Maps. From the Hardcover edition.
About the Author
David Cordingly was for 12 years on the staff of the National Maritime Museum in Greenwich, England, where he was curator of paintings and then head of exhibitions. He is a graduate of Oxford and the renowned author of the definitive book on pirates, Under the Black Flag, as well as Seafaring Women and Cochrane: The Real Master and Commander. Cordingly lives with his wife by the sea in Sussex, England.
Advertisement