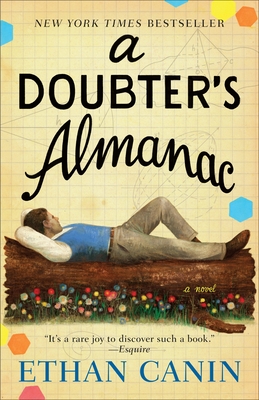 A Doubter's Almanac (Paperback)
A Novel
Random House Trade Paperbacks, 9780812980264, 592pp.
Publication Date: October 25, 2016
Other Editions of This Title:
Hardcover (2/16/2016)
Hardcover, Large Print (9/7/2016)
* Individual store prices may vary.
March 2016 Indie Next List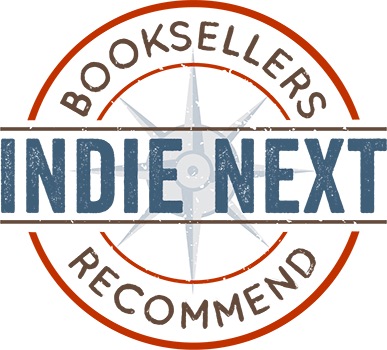 "I love settling into a novel where I meet smart yet conflicted protagonists and get right into their skin. In A Doubter's Almanac, Milo Andret's mathematical genius is as much a burden as it is a gift. He makes a series of choices - damaging to both himself and his family -- that would seem to unravel any empathy readers might have for him, but Canin's eloquent prose brings out the humanity in even the most flawed individuals. This is a novel filled with characters whose struggles with intellect, family, and vulnerability I won't soon forget."
— Sarah Bagby (E), Watermark Books, Wichita, KS
View the List
Description
NEW YORK TIMES BESTSELLER • In this mesmerizing novel, Ethan Canin, the author of America America and The Palace Thief, explores the nature of genius, rivalry, ambition, and love among multiple generations of a gifted family.

Milo Andret is born with an unusual mind. A lonely child growing up in the woods of northern Michigan in the 1950s, he gives little thought to his own talent. But with his acceptance at U.C. Berkeley he realizes the extent, and the risks, of his singular gifts. California in the seventies is a seduction, opening Milo's eyes to the allure of both ambition and indulgence. The research he begins there will make him a legend; the woman he meets there—and the rival he meets alongside her—will haunt him for the rest of his life. For Milo's brilliance is entwined with a dark need that soon grows to threaten his work, his family, even his existence.

Spanning seven decades as it moves from California to Princeton to the Midwest to New York, A Doubter's Almanac tells the story of a family as it explores the way ambition lives alongside destructiveness, obsession alongside torment, love alongside grief. It is a story of how the flame of genius both lights and scorches every generation it touches. Graced by stunning prose and brilliant storytelling, A Doubter's Almanac is a surprising, suspenseful, and deeply moving novel, a major work by a writer who has been hailed as "the most mature and accomplished novelist of his generation."

Praise for A Doubter's Almanac

"551 pages of bliss . . . devastating and wonderful . . . dazzling . . . You come away from the book wanting to reevaluate your choices and your relationships. It's a rare book that can do that, and it's a rare joy to discover such a book."—Esquire

"[Canin] is at the top of his form, fluent, immersive, confident. You might not know where he's taking you, but the characters are so vivid, Hans's voice rendered so precisely, that it's impossible not to trust in the story. . . . The delicate networks of emotion and connection that make up a family are illuminated, as if by magic, via his prose."—Slate

"Alternately explosive and deeply interior."—New York ("Eight Books You Need to Read")

"A blazingly intelligent novel."—Los Angeles Times

"[A] beautifully written novel."—The New York Times Book Review (Editors' Choice)
About the Author
Ethan Canin is the author of seven books, including the story collections Emperor of the Air and The Palace Thief and the novels For Kings and Planets, Carry Me Across the Water, and America America. He is on the faculty of the Iowa Writers' Workshop and divides his time between Iowa and northern Michigan.
Praise For A Doubter's Almanac: A Novel…
"551 pages of bliss . . . devastating and wonderful . . . dazzling . . . You come away from the book wanting to reevaluate your choices and your relationships. It's a rare book that can do that, and it's a rare joy to discover such a book."—Esquire
 
"[Ethan Canin] is at the top of his form, fluent, immersive, confident. You might not know where he's taking you, but the characters are so vivid, Hans's voice rendered so precisely, that it's impossible not to trust in the story. . . . 'It was as though the numerals had been expressly fabricated, like more-perfect words, to elucidate the details of creation,' Canin writes of Milo's passion for math, though he might as well be referring to his novel, in which the delicate networks of emotion and connection that make up a family are illuminated, as if by magic, via his prose."—Slate
 
"Alternately explosive and deeply interior."—New York ("Eight Books You Need to Read")
 
"A blazingly intelligent novel."—Los Angeles Times
 
"[A] beautifully written novel."—The New York Times Book Review (Editors' Choice)
 
"A book that raises the bar for novelists."—Literary Hub
 
"No knowledge of proofs or theorems is required to enjoy Ethan Canin's excellent eighth novel. He alternately treats math like elegant poetry or infuses it with crackling energy."—The Christian Science Monitor
 
"Math made beautiful . . . Canin writes with such luxuriant beauty and tender sympathy that even victims of Algebra II will follow his calculations of the heart with rapt comprehension."—The Washington Post
 
"A masterful writer at his transcendent best."—BBC
 
"Elegant and devastating . . . A Doubter's Almanac is exquisitely crafted. Canin takes us readers deep into the strange world of his troubled characters without ever making us aware of the effort involved. . . . An odd and completely captivating novel."—NPR's Fresh Air
 
"Dazzlingly ambitious . . . one part intellectual thriller, one part domestic saga."—The Huffington Post
 
"There is a shimmering loveliness to Canin's glimpses of higher mathematics. . . . A Doubter's Almanac is a novel whose achievement is fully equal to the . . . tragedy it portrays. Ethan Canin understands both the allure of great intellectual accomplishment and the price it exacts from those who pursue it. Unlike his protagonist, his own prodigious effort has produced a work of exquisite and enduring beauty."—Bookreporter
 
"With A Doubter's Almanac, Canin has soared to a new standard of achievement. What a story, and what a cast of characters. The protagonist, Milo Andret, is a mathematical genius and one of the most maddening, compelling, appalling, and unforgettable characters I've encountered in American fiction. This is the story of a family that falls to pieces under the pressure of living with an abundantly gifted tyrant. Ethan Canin writes about mathematics as brilliantly as T. S. Eliot writes about poetry. With this extraordinary novel, Ethan Canin now takes his place on the high wire with the best writers of his time."—Pat Conroy
 
"Staggeringly ambitious . . . a story of majestic sweep."—Paste
 
"I have never encountered prose that renders this world so beautifully: the field ceases to be a language and series of figures we don't understand and becomes a subject for which we have a nearly physical understanding. . . . A Doubter's Almanac makes clear that no matter how blind we are in some ways, we are still able, in other ways, to see."—Fiction Writers Review
 
"The book is no apologia for bad behavior, a free pass for genius run amok. Canin has crafted a believable and indelible portrait of a frustrated master intellectual at work. . . . [There are] scenes that erupt with the explosive power of a Eugene O'Neill or Arthur Miller. . . . The life of the gentle, humane Albert Einstein, also once at Princeton, reminds us that not all giants of math and science are monsters. What Ethan Canin reminds us is that, despite everything, Milo Andret, isn't either."—Newsday
 
"Masterful . . . a work of impressive ambition, operating on a truly epic scale. Moving across seven decades, it is a tale that exquisitely details the zeniths and nadirs of true genius."—The Maine Edge
 
"A tremendous literary achievement."—Publishers Weekly (starred review)
 
"Epic . . . thoroughly absorbing . . . a nuanced, heartbreaking portrait of a tortured mathematician . . . Canin, in translucent prose, elucidates the way a mathematician sees the world and humanity's own insignificance within it. A harrowing, poignant read about the blessing and curse of genius."—Booklist (starred review)
 
"Cause for celebration! . . . A fantastic multigenerational novel about a family of geniuses who discover the sometimes painful costs of living with brilliance."—Book Riot
 
"Extraordinary . . . a spellbinding novel about math."—Kirkus Reviews
 
"A gem."—People
 
"This is big, serious, completely involving fiction of a kind rarely written today."—The Guardian
 
"Canin's fifth novel is brilliant—it's the sort of book that used to be called "a major novel". . . . This is fiction at its most ambitious and seductive—for all its length and intellectual complexity, A Doubter's Almanac speeds by with effortless grace. On every page Canin's humane, precise prose offers marvels. A Doubter's Almanac is fiction as it should be—rich, compassionate, gripping, and true."—Dublin Sunday Business Post