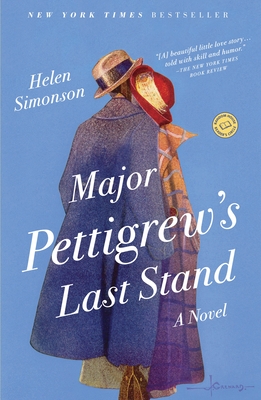 Major Pettigrew's Last Stand
A Novel
Paperback

* Individual store prices may vary.
Other Editions of This Title:
Digital Audiobook (3/1/2010)
Paperback, Large Print (12/1/2010)
Compact Disc (3/2/2010)
Summer '11 Reading Group List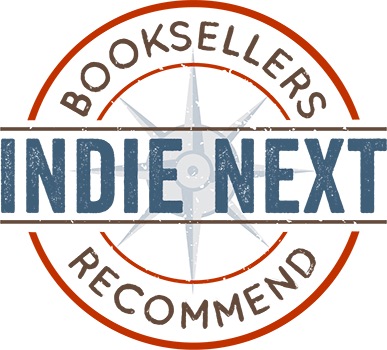 "This is the perfect answer for a book group looking for charm, literacy, and humor. The story of Major Pettigrew and Mrs. Ali and their their families in a middle-class English village will delight readers worn to the bone by the many angst-ridden and torturous family novels of today. Simonson offers a contemporary tale, but with a sensibility and sensitivity to the mores of a generation ago. Wonderful reading!"
— Marian Nielsen, Orinda Books, Orinda, CA
View the List
March 2010 Indie Next List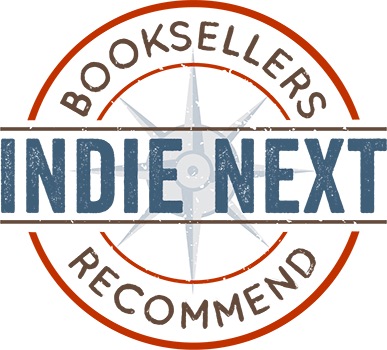 "In a comedy of manners that would make Jane Austen proud, a retired general and a widowed Pakistani women meet and court in an out-of-the-way English village. There is wit here, and cleverness, and a host of clear-eyed, stiff-lipped, curmudgeonly joys. Fans of British humor and storytelling must acquire this wryly funny love story."
— Mark Bradshaw, Watermark Books, Wichita, KS
View the List
Description
Written with a delightfully dry sense of humour and the wisdom of a born storyteller, Major Pettigrew's Last Stand explores the risks one takes when pursuing happiness in the face of family obligation and tradition.

When retired Major Pettigrew strikes up an unlikely friendship with Mrs. Ali, the Pakistani village shopkeeper, he is drawn out of his regimented world and forced to confront the realities of life in the twenty-first century. Brought together by a shared love of literature and the loss of their respective spouses, the Major and Mrs. Ali soon find their friendship on the cusp of blossoming into something more. But although the Major was actually born in Lahore, and Mrs. Ali was born in Cambridge, village society insists on embracing him as the quintessential local and her as a permanent foreigner. The Major has always taken special pride in the village, but will he be forced to choose between the place he calls home and a future with Mrs. Ali?
Praise For Major Pettigrew's Last Stand: A Novel…
"[A] beautiful little love story, which is told with skill and humor."—The New York Times Book Review

"Funny, barbed, delightfully winsome storytelling . . . As with the polished work of Alexander McCall Smith, there is never a dull moment. . . . It's all about intelligence, heart, dignity and backbone. Major Pettigrew's Last Stand has them all."—The New York Times

"Delightful . . . Lots of books try to evoke Jane Austen . . . but Simonson nails the genteel British comedy of manners with elegant aplomb."—The Christian Science Monitor
 
"Thoroughly charming . . . With her crisp wit and gentle insight, Simonson . . . knows just what delicious disruption romance can introduce to a well-settled life."—The Washington Post
 
"There's more than a bit of Romeo and Juliet here . . . Major Pettigrew and Mrs. Ali are worthy of our respect, and it is a great pleasure to spend time with them."—Los Angeles Times

"Marvelous . . . graceful, funny, perceptive, and satisfying."—The Boston Globe
 
"A comforting and intelligent debut, a modern-day story of love that takes everyone—grown children, villagers, and the main participants—by surprise, as real love stories tend to do."—Elizabeth Strout, Pulitzer Prize–winning author of Olive Kitteridge
 
"[Helen] Simonson invests her grown-up love story with . . . warmth and charm."—USA Today
 
"A wise comedy . . . about the unexpected miracle of later-life love . . . The beauty of this engaging book is in the characters."—O: The Oprah Magazine
 
"With courting curmudgeons, wayward sons, religion, race, and real estate in a petty and picturesque English village, Major Pettigrew's Last Stand is surprisingly, wonderfully romantic and fresh . . . the best first novel I've read in a long, long time."—Cathleen Schine, author of The Love Letter

"Endlessly entertaining."—Minneapolis Star Tribune
 
"Playful yet affecting . . . If you miss the Jeeves novels of P. G. Wodehouse—and don't mind having your emotional buttons pushed—Major Pettigrew's Last Stand is the book for you."—Buffalo News
 
"Irresistibly delightful."—Library Journal (starred review)
Random House Trade Paperbacks, 9780812981223, 384pp.
Publication Date: November 30, 2010
About the Author
Helen Simonson was born in England and spent her teenage years in a small village in East Sussex. A graduate of the London School of Economics and former travel advertising executive, she has lived in America for the last two decades. A longtime resident of Brooklyn, she now lives with her husband and two sons in the Washington, D.C., area. This is her first novel.
1. In the outset of Major Pettigrew's Last Stand, the Major is described as feeling the weight of his age, but on page 320, the morning after his romantic evening with Mrs. Ali at Colonel Preston's Lodge,  Simonson writes that "a pleasant glow, deep in his gut, was all that remained of a night that seemed to have burned away the years from his back." Love is not only for the young and, as it did the Major, it has the capacity to revitalize. Discuss the agelessness of love, and how it can transform us at any point in our lives.
2. A crucial theme of Major Pettigrew's Last Stand is that of obligation. What are the differences between the Pettigrews' familial expectations and those of the Alis'?  What do different characters in the novel have to sacrifice in order to stay true to these obligations? What do they give up in diverging from them?
3. Major Pettigrew clings to the civility of a bygone era, and his discussions with Mrs. Ali over tea are a narrative engine of the book and play a central role in their burgeoning romance. In our digital world, how have interpersonal relationships changed? Do you think instant communication makes us more or less in touch with the people around us?
4. Much of the novel focuses on the notion of "otherness." Who is considered an outsider in Edgecombe St. Mary? How are the various village outsiders treated differently?
5. First impressions in Major Pettigrew's Last Stand can be deceiving. Discuss the progressions of the characters you feel changed the most from the beginning of the book to the end.
6. The Major struggles to find footing in his relationship with his adult son, Roger. Discuss the trickiness of being a parent to an adult child, and alternatively, an adult child to an aging parent. How does the generation gap come to impact the relationship?
7. Major Pettigrew and Mrs. Ali connect emotionally in part because they share the experience of having lost a spouse, and in part because they delight in love having come around a second time. How do you think relationships formed in grief are different from those that are not?
8. For Major Pettigrew, the Churchills represent societal standing and achievement, as well as an important part of his family's history. However, as events unfold, the Major begins to question whether loyalty and honor are more important than material objects and social status. Discuss the evolving importance of the guns to the Major, as well as the challenge of passing down important objects, and values, to younger generations.