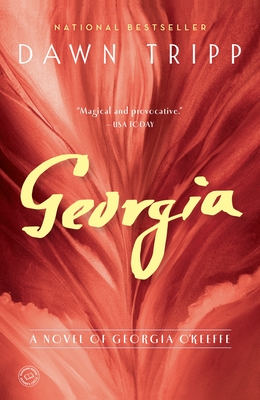 Georgia (Paperback)
A Novel of Georgia O'Keeffe
Random House Trade Paperbacks, 9780812981865, 352pp.
Publication Date: January 17, 2017
Other Editions of This Title:
Digital Audiobook (2/8/2016)
Hardcover (2/9/2016)
Hardcover, Large Print (3/2/2016)
* Individual store prices may vary.
February 2016 Indie Next List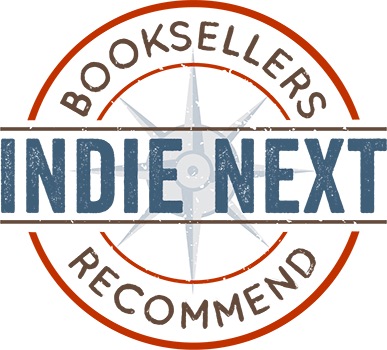 "Georgia is as stunningly beautiful as the artwork that inspired it. With amazing insight, Tripp captures the personal and artistic relationships between two difficult, brilliant, and complex people: the artist Georgia O'Keeffe and her husband, photographer Alfred Stieglitz. This is an incredible read from beginning to end, a book that begs to be discussed!"
— Vicky Titcomb (E), Titcomb's Bookshop, East Sandwich, MA
View the List
Description
NATIONAL BESTSELLER • In a dazzling work of historical fiction in the vein of Nancy Horan's Loving Frank, Dawn Tripp brings to life Georgia O'Keeffe, her love affair with photographer Alfred Stieglitz, and her quest to become an independent artist.

This is not a love story. If it were, we would have the same story. But he has his, and I have mine.

In 1916, Georgia O'Keeffe is a young, unknown art teacher when she travels to New York to meet Stieglitz, the famed photographer and art dealer, who has discovered O'Keeffe's work and exhibits it in his gallery. Their connection is instantaneous. O'Keeffe is quickly drawn into Stieglitz's sophisticated world, becoming his mistress, protégé, and muse, as their attraction deepens into an intense and tempestuous relationship and his photographs of her, both clothed and nude, create a sensation.

Yet as her own creative force develops, Georgia begins to push back against what critics and others are saying about her and her art. And soon she must make difficult choices to live a life she believes in.

A breathtaking work of the imagination, Georgia is the story of a passionate young woman, her search for love and artistic freedom, the sacrifices she will face, and the bold vision that will make her a legend.

Praise for Georgia

"Complex and original . . . Georgia conveys O'Keeffe's joys and disappointments, rendering both the woman and the artist with keenness and consideration."—The New York Times Book Review

"As magical and provocative as O'Keeffe's lush paintings of flowers that upended the art world in the 1920s . . . Tripp inhabits Georgia's psyche so deeply that the reader can practically feel the paintbrush in hand as she creates her abstract paintings and New Mexico landscapes. . . . Evocative from the first page to the last, Tripp's Georgia is a romantic yet realistic exploration of the sacrifices one of the foremost artists of the twentieth century made for love."—USA Today

"Sexually charged . . . insightful . . . Dawn Tripp humanizes an artist who is seen in biographies as more icon than woman. Her sensuous novel is as finely rendered as an O'Keeffe painting."—The Denver Post

"A vivid work forged from the actual events of O'Keeffe's life . . . [Tripp] imbues the novel with a protagonist who forces the reader to consider the breadth of O'Keeffe's talent, business savvy, courage and wanderlust. . . . [She] is vividly alive as she grapples with success, fame, integrity, love and family."—Salon
About the Author
Winner of the Massachusetts Book Award for fiction, Dawn Tripp is the author of the novels Moon Tide, The Season of Open Water, and Game of Secrets, a Boston Globe bestseller. Her essays have appeared in The Virginia Quarterly Review, The Believer, The Rumpus, Psychology Today, and NPR. She graduated from Harvard and lives in Massachusetts with her husband and two sons.
Praise For Georgia: A Novel of Georgia O'Keeffe…
"Complex and original . . . Georgia conveys O'Keeffe's joys and disappointments, rendering both the woman and the artist with keenness and consideration."—The New York Times Book Review

"As magical and provocative as O'Keeffe's lush paintings of flowers that upended the art world in the 1920s . . . [Dawn] Tripp inhabits Georgia's psyche so deeply that the reader can practically feel the paintbrush in hand as she creates her abstract paintings and New Mexico landscapes. . . . Evocative from the first page to the last, Tripp's Georgia is a romantic yet realistic exploration of the sacrifices one of the foremost artists of the twentieth century made for love."—USA Today
 
"Sexually charged . . . insightful . . . Dawn Tripp humanizes an artist who is seen in biographies as more icon than woman. Her sensuous novel is as finely rendered as an O'Keeffe painting."—The Denver Post

"A vivid work forged from the actual events of O'Keeffe's life . . . [Tripp] imbues the novel with a protagonist who forces the reader to consider the breadth of O'Keeffe's talent, business savvy, courage and wanderlust. . . . It's this inquisitive spirit, one that is constantly seeking, exploring, learning and experimenting in both her personal and professional lives, that drives the novel. . . . O'Keeffe as a character is vividly alive as she grapples with success, fame, integrity, love and family."—Salon

"Masterful . . . The book is a lovely portrayal of an iconic artist who is independent and multidimensional. Tripp's O'Keeffe is a woman hoping to break free of conventional definitions of art, life and gender, as well as a woman of deep passion and love."—Milwaukee Journal Sentinel

"American artist Georgia O'Keeffe blazes across the pages in Tripp's tour de force about this indomitable woman, whose life was both supported and stymied by the love of her life, photographer and art promoter Alfred Stieglitz. . . . [Readers] will feel the passion that infused her work and love life that emboldened her canvases. . . . The relationship between Stieglitz and O'Keeffe, and her metamorphosis from lover to wife to jilted partner, is poignantly drawn. Tripp has hit her stride here, bringing to life one of the most remarkable artists of the twentieth century with veracity, heart, and panache."—Publishers Weekly (starred review)
 
"A dazzling exploration of Georgia O'Keeffe's artistic career and the deeply human woman behind the cultural icon . . . Tripp's writing is the linguistic equivalent of O'Keeffe's art: bold, luminous, full of unusual juxtapositions. . . . While it will appeal to fans of O'Keeffe's work, Georgia will also draw readers who love a compelling story. By exploring one woman's struggle to be seen and valued for herself, Tripp asks important questions about gender, love and the roles of criticism and public image in art."—Shelf Awareness

"[A] powerful interpretation of [O'Keeffe's] personal growth throughout her relationship with Stieglitz. As vibrant and colorful as one would hope for a story about this beloved artist."—Booklist
 
"Tripp's writing is romantic, poetic, and flows as smoothly as her artist subject's brushstrokes in her famous floral studies."—Library Journal

"Gorgeous . . . O'Keeffe's iron grip on her legacy and her need to reinvent herself in the Southwest is a key part of this exquisitely told story."—BookPage
 
"A smart, immersive read . . . Tripp has done a brilliant job of capturing these two larger-than-life personalities and their circle. She does not flinch as she details the struggle and many costs (personal and professional) this 'woman painter' paid to achieve her autonomy and agency. . . . Elegant writing . . . and lots of delicious art-world detail will make you want to put this on the very top of the books on your nightstand."—Library Journal
 
"This breathtaking novel plunges deep into the two-way relationship between O'Keeffe and Stieglitz—passionate lovers, artist and muse. . . . Sensual and intimate, heart-wrenching and triumphant: if you read only one book this year, let it be Georgia."—Historical Novels Review

"Tripp's best work yet. . . . She takes a household-name artist, one whom most people know next-to-nothing about in terms of personal or love life, and paints a vivid portrait of the artist, using a palette of passion, temper, ego, jealousy, desire, selfishness—all the hallmarks of artistic genius—so believable, so cinematic, it's hard to tell fact from fiction."—South Coast Today
 
"Richly imagined . . . This is the story of Georgia as artist and mistress, and one of the most fascinating relationships in the history of art. Tripp has painted a beautiful love story."—Book Riot

"Georgia is a uniquely American chronicle . . . and, in the end, a book about a talent so fierce it crushed pretty much everything in its path—a rare story of artistic triumph. . . . Tripp expertly makes drama of two traditional themes in the O'Keeffe story—the romance with Stieglitz and the development of her art—but it's the track about her art and his management of it and her struggle not to be dominated by him that makes her novel compelling. . . . In most first-person novels, the character talks to you. Here, she recollects with you—in her heart as well as her head. Which is to say that Dawn Tripp writes in much the same way as O'Keeffe painted: in vivid color and subtle shade."—Jesse Kornbluth, Head Butler

"I devoured this dazzling novel about an American icon. Dawn Tripp brings Georgia O'Keeffe so fully to life on every page and, with great wisdom, examines the very nature of love, longing, femininity, and art."—J. Courtney Sullivan, New York Times bestselling author of Maine and The Engagements
 
"In this masterly novel, Dawn Tripp erases the boundary between writer and character, bringing O'Keefe's voice, essence, and vision to life. Georgia is a dazzling, brilliant work about the struggle between artist and woman, between self and the other, between love and the necessity to break free of it. The luminous sensuality of the writing glows from every page, drawing the reader into the splendor and machinations of the New York City art world between the wars, revealing both Georgia O'Keeffe and Dawn Tripp as the great artists they are."—B. A. Shapiro, New York Times bestselling author of The Art Forger and The Muralist
 
"Georgia O'Keeffe's life became legendary even as she was living it, something she both invited and fought against. This is the fascinating tension at the heart of Dawn Tripp's novel—a book that, like O'Keeffe's paintings, is lush and rigorous, bold and subtle, sensual, cranky, deeply felt, and richly imagined."—Joan Wickersham, author of The News from Spain