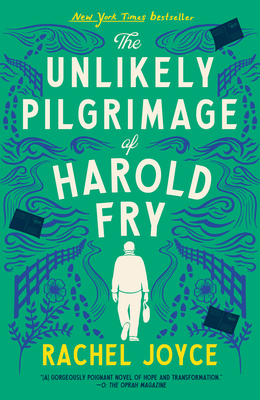 The Unlikely Pilgrimage of Harold Fry
A Novel
Paperback

* Individual store prices may vary.
Other Editions of This Title:
Digital Audiobook (7/23/2012)
August 2012 Indie Next List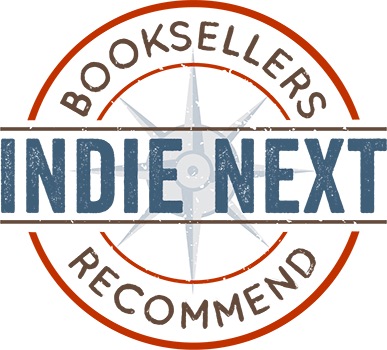 "'He walked so surely, it was as if all his life he had been waiting to get up from his chair.' Recently retired Harold Fry receives an unsettling letter from a co-worker from years past. Queenie is dying in hospice and when Harold sets out to post a return letter, he is seized by the idea that if he keeps walking, Queenie will live. So begins a pilgrimage of personal transformation for Harold - and quite possibly for the reader as well. Insightful and touching, this journey will stay with readers for quite some time."
— Julia MacDonald, The Yankee Bookshop, Woodstock, VT
View the List
Description
NEW YORK TIMES BESTSELLER • "Joyce's beguiling debut is [a] modest-seeming story of 'ordinary' English lives that enthralls and moves you as it unfolds."—People (four stars)
 
IN DEVELOPMENT AS A MAJOR MOTION PICTURE • LONGLISTED FOR THE MAN BOOKER PRIZE • NAMED ONE OF THE BEST BOOKS OF THE YEAR BY THE WASHINGTON POST

Meet Harold Fry, recently retired. He lives in a small English village with his wife, Maureen, who seems irritated by almost everything he does. Little differentiates one day from the next. Then one morning a letter arrives, addressed to Harold in a shaky scrawl, from a woman he hasn't heard from in twenty years. Queenie Hennessy is in hospice and is writing to say goodbye. But before Harold mails off a quick reply, a chance encounter convinces him that he absolutely must deliver his message to Queenie in person. In his yachting shoes and light coat, Harold Fry embarks on an urgent quest. Determined to walk six hundred miles to the hospice, Harold believes that as long as he walks, Queenie will live. A novel of charm, humor, and profound insight into the thoughts and feelings we all bury deep within our hearts, The Unlikely Pilgrimage of Harold Fry introduces Rachel Joyce as a wise—and utterly irresistible—storyteller.
Praise For The Unlikely Pilgrimage of Harold Fry: A Novel…
"[A] gorgeously poignant novel of hope and transformation."—O: The Oprah Magazine

"A cause for celebration . . . [Joyce] has a lovely sense of the possibilities of redemption. In this bravely unpretentious and unsentimental take, she's cleared space where miracles are still possible."—Ron Charles, The Washington Post
 
"The Unlikely Pilgrimage of Harold Fry is not just a book about lost love. It is about all the wonderful everyday things Harold discovers through the mere process of putting one foot in front of the other."—Janet Maslin, The New York Times

"You have to love Harold Fry, a man who set out one morning to mail a letter and then just kept going. . . . Like Christian in John Bunyan's The Pilgrim's Progress, Harold becomes Everyman in the eyes of those who encounter him. . . . Harold's journey, which parallels Christian's nicely but not overly neatly, takes him to the edge of death and back again. It will stick with you, this story of faith, fidelity and redemption."—Minneapolis Star Tribune

"From its charming beginning to its startling and cathartic denouement, The Unlikely Pilgrimage of Harold Fry is a comic and tragic joy."—The Plain Dealer

"When it seems almost too late, Harold Fry opens his battered heart and lets the world rush in. This funny, poignant story about an ordinary man on an extraordinary journey moved and inspired me."—Nancy Horan, author of Loving Frank
 
"There's tremendous heart in this debut novel by Rachel Joyce, as she probes questions that are as simple as they are profound: Can we begin to live again, and live truly, as ourselves, even in middle age, when all seems ruined? Can we believe in hope when hope seems to have abandoned us? I found myself laughing through tears, rooting for Harold at every step of his journey. I'm still rooting for him."—Paula McLain, author of The Paris Wife

"Marvelous! I held my breath at his every blister and cramp, and felt as if by turning the pages, I might help his impossible quest succeed."—Helen Simonson, author of Major Pettigrew's Last Stand
 
"Harold's journey is ordinary and extraordinary; it is a journey through the self, through modern society, through time and landscape. It is a funny book, a wise book, a charming book—but never cloying. It's a book with a  savage twist—and yet never seems manipulative. Perhaps because Harold himself is just wonderful. . . . I'm telling you now: I love this book."—Erica Wagner, The Times (UK)

"A gentle and genteel charmer, brimming with British quirkiness yet quietly haunting in its poignant and wise examination of love and devotion. Sure to become a book-club favorite."—Booklist
Random House Trade Paperbacks, 9780812983456, 384pp.
Publication Date: March 26, 2013
About the Author
Rachel Joyce is the author of Miss Benson's Beetle, The Music Shop, the Sunday Times and international bestsellers The Unlikely Pilgrimage of Harold Fry, Perfect, and The Love Song of Miss Queenie Hennessy, as well as the digital short story A Faraway Smell of Lemon and a story collection, A Snow Garden & Other Stories. Her books have been translated into thirty-six languages and two are in development for film. The Unlikely Pilgrimage of Harold Fry was shortlisted for the Commonwealth Book Prize and longlisted for the Booker Prize. Joyce was named the Specsavers National Book Awards "New Writer of the Year" in December 2012 and shortlisted for the "UK Author of the Year" 2014. Joyce has also written more than thirty original afternoon plays and adaptations of the classics for BBC Radio 4, including all the Brontë novels. She moved to writing after a long career as an actor, performing leading roles for the RSC, the National Theatre, and Cheek by Jowl. She lives with her family in Gloucestershire.
Why does the story that the garage girl tells Harold affect him so deeply? Do you think Harold would have mused on faith and gone on this tremendous journey had the garage girl told Harold that her aunt died of cancer anyway?
How does Maureen's relationship with Rex allow her the perspective to understand Harold's decision to walk?
The publicity that Harold receives on his journey often feels like a curse. What are some benefits that come out of the media coverage?
What does Harold's choice to live off the land and other people's kindness mean to him?
In what ways is the incident at the beach with his son representative of Harold's fears about himself? In what ways do those fears reflect the reality?
"He had not said goodbye to his son. Maureen had; but Harold had not. There would always be this difference." Do you think anything would have been different for Harold had he had the moment of closure with David's body at the funeral home? How did this difference manifest over the years?
How might things have been different for Harold and Maureen if she had told him about Queenie's visit to the house in which she explained why she took the blame? Maureen thinks her withholding of this information caused years of irreversible damage. How might Harold have been affected if he'd known any sooner that Queenie didn't blame him at all?
What state did you think Queenie would be in when Harold reached the end of his journey? Were you surprised by their interaction once he got there? How do you think that scene might have been changed if Harold had arrived any sooner?
Think about all the people Harold met along the way—the garage girl, the barkeep, the woman with the apples and water, Martina, Wilf. Had Harold not met even one of them, might his journey have diverged, stalled, or even ended before he reached Queenie?
Where would Harold be today if he hadn't made his pilgrimage? What would the state of his relationship with Maureen be? How would news of Queenie's death have affected him? What would his life look like?
Does Harold's journey feel secularly or religiously spiritual to you? Does it change over time? How does his idea of faith fit with your own beliefs?
What would it take to get you to make an extraordinary journey? Is there anyone or anything that could compel you to walk six hundred miles? What would such a journey mean to you?
The Unlikely Pilgrimage of Harold Fry has become an international bestseller. Readers from Taiwan, Germany, England, Australia, the United States, Italy, South Africa, and many other countries have embraced the novel. What do you think accounts for Harold reaching the hearts of so many people from all over the world?
Read "A Walk Down Memory Lane; The Routes of Our Pain" by Reading Group Choices' Neely Kennedy for discussible topics and themes!