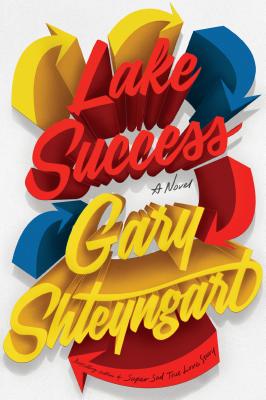 Lake Success (Hardcover)
A Novel
Random House, 9780812997415, 352pp.
Publication Date: September 4, 2018
* Individual store prices may vary.
September 2018 Indie Next List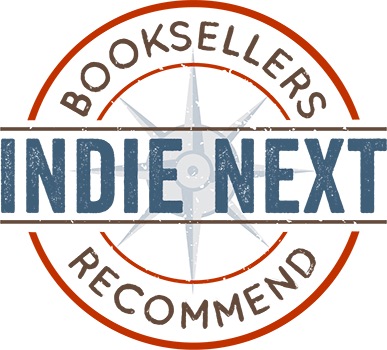 "When Barry Cohen's marriage and hedge fund company begin to crumble, he hops a Greyhound bus to El Paso, hoping to find himself among the 'real Americans' of the Trump era. Meanwhile, the wife he left behind struggles to build a solo life among the one percent. Together, their stories are a biting portrait of a country unimproved by the best of intentions. Equal parts
Sense and Sensibility
,
A Confederacy of Dunces
, and
Bonfire of the Vanities
,
Lake Success
is a wickedly funny satire and a rollicking good story for tough times."
— David Enyeart, Common Good Books, St. Paul, MN
View the List
Description
"Stupendous . . . a novel that seems to have been created in real time, reflecting with perfect comedy and horrible tragedy exactly what America feels like right this minute."—Elizabeth Gilbert

The bestselling author of Super Sad True Love Story returns with a biting, brilliant, emotionally resonant novel very much of our times.

Narcissistic, hilariously self-deluded, and divorced from the real world as most of us know it, hedge-fund manager Barry Cohen oversees $2.4 billion in assets. Deeply stressed by an SEC investigation and by his three-year-old son's diagnosis of autism, he flees New York on a Greyhound bus in search of a simpler, more romantic life with his old college sweetheart. Meanwhile, his super-smart wife, Seema—a driven first-generation American who craved the picture-perfect life that comes with wealth—has her own demons to face. How these two flawed characters navigate the Shteyngartian chaos of their own making is at the heart of this piercing exploration of the 0.1 Percent, a poignant tale of familial longing and an unsentimental ode to what really makes America great.

Advance praise for Lake Success

"As good as anything we've seen from this author: smart, relevant, fundamentally warm-hearted, hilarious of course, and it has a great ending."—Kirkus Reviews (starred review)

"Shteyngart's latest is a hilarious, melancholic, and rapier-sharp tale for our times."—Library Journal (starred review)

"Shteyngart does slapstick as well as ever, but he stakes out new terrain in the expert way he develops his characters' pathos. . . . [Lake Success is] a stylish, big-hearted novel. Shteyngart made his name as a sharp satirist, and he'll undoubtedly widen his appeal with this effort."—Publishers Weekly

"In Lake Success, Gary Shteyngart hears America perfectly: its fatuity, its poignant lament, its boisterous self-loathing. Its heartbeat. Reading him sometimes makes me want to scream—with recognition and with pure hilarity."—Richard Ford

"Lake Success is Gary Shteyngart, so you already know it's the funniest book you'll read all year. But the surprise here is the novel's epic sweep, its melancholy resonance. What begins as a rollicking and zinger-filled road trip sneakily deepens into a poignant tale of a man trying to outrace his problems. I was utterly floored by Shteyngart's staggeringly beautiful denouement."—Maria Semple
About the Author
Gary Shteyngart is the New York Times bestselling author of the memoir Little Failure (a National Book Critics Circle Award finalist) and the novels Super Sad True Love Story (winner of the Bollinger Everyman Wodehouse Prize), Absurdistan, and The Russian Debutante's Handbook (winner of the Stephen Crane Award for First Fiction and the National Jewish Book Award for Fiction). His books regularly appear on best-of lists around the world and have been published in thirty countries.
Praise For Lake Success: A Novel…
"This is a novel that seems to have been created in real time, reflecting with perfect comedy and horrible tragedy exactly what America feels like right this minute. As I read Lake Success, I barked with laughter, at the same time wincing in pain. Gary Shteyngart has held up a mirror to American culture that is so accurate, and so devastating, that it makes you want to break the mirror right over your own head. I mean this as a good thing. The novel is stupendous."—Elizabeth Gilbert

"As good as anything we've seen from this author: smart, relevant, fundamentally warm-hearted, hilarious of course, and it has a great ending."—Kirkus Reviews (starred review)
 
"Shteyngart's latest is a hilarious, melancholic, and rapier-sharp tale for our times."—Library Journal (starred review)

"Shteyngart does slapstick as well as ever, but he stakes out new terrain in the expert way he develops his characters' pathos. . . . [Lake Success is] a stylish, big-hearted novel. Shteyngart made his name as a sharp satirist, and he'll undoubtedly widen his appeal with this effort."—Publishers Weekly

"In Lake Success, Gary Shteyngart hears America perfectly: its fatuity, its poignant lament, its boisterous self-loathing. Its heartbeat. Reading him sometimes makes me want to scream—with recognition and with pure hilarity."—Richard Ford

"Lake Success is Gary Shteyngart, so you already know it's the funniest book you'll read all year. But the surprise here is the novel's epic sweep, its melancholy resonance. What begins as a rollicking and zinger-filled road trip sneakily deepens into a poignant tale of a man trying to outrace his problems. I was utterly floored by Shteyngart's staggeringly beautiful denouement."—Maria Semple

 "Lake Success takes us on an unforgettable road trip through an America that's ominously divided, wildly diverse, and weirdly familiar. Gary Shteyngart writes about money and marriage with brutal honesty, virtuoso wit, and stubborn compassion for his deeply flawed but still somehow lovable characters."—Tom Perrotta

"Gary Shteyngart has given us a trip through the American wasteland—from the people who have too little to the people who have too much. Incredibly smart, incredibly funny, incredibly tragic, and therefore incredibly human, this is the perfect novel for these dysfunctional times."—Nathan Hill
Coverage from NPR