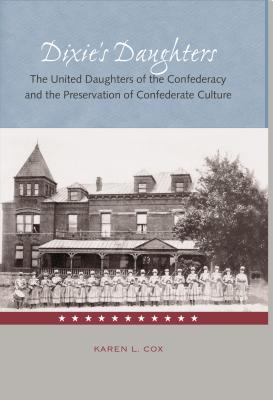 Dixie's Daughters (Paperback)
The United Daughters of the Confederacy and the Preservation of Confederate Culture (New Perspectives on the History of the South)
University Press of Florida, 9780813028125, 240pp.
Publication Date: January 1, 2003
* Individual store prices may vary.
Description
Even without the right to vote, members of the United Daughters of the Confederacy proved to have enormous social and political influence throughout the South--all in the name of preserving Confederate culture. Karen L. Cox's history of the UDC, an organization founded in 1894 to vindicate the Confederate generation and honor the Lost Cause, shows why myths surrounding the Confederacy continue to endure. The Daughters, as UDC members were popularly known, were literally daughters of the Confederate generation. While southern women had long been leaders in efforts to memorialize the Confederacy, UDC members made the Lost Cause a movement about vindication as well as memorialization. They erected monuments, monitored history for truthfulness, and sought to educate coming generations of white southerners about an idyllic past and a just cause--states' rights. Soldiers' and widows' homes, perpetuation of the mythology of the antebellum South, and pro-southern textbooks in the region's white public schools were all integral to their mission of creating the New South in the image of the Old. Placing the organization's activities in the context of the postwar and Progressive-Era South, Cox describes in detail the UDC's origins and early development, its efforts to collect and preserve manuscripts and artifacts and to build monuments, and its later role in the peace movement and World War I. This remarkable history of the organizations presents a portrait of two generations of southern women whose efforts helped shape the social and political culture of the New South. It also offers a new historical perspective on the subject of Confederate memory and the role southern women played in itsdevelopment.