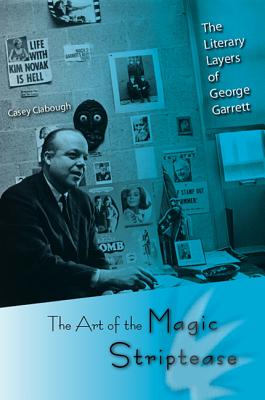 The Art of the Magic Striptease: The Literary Layers of George Garrett (Paperback)
The Literary Layers of George Garrett
University Press of Florida, 9780813034539, 224pp.
Publication Date: November 15, 2009
Description
"George Garrett is an American literary hero. "The Art of the Magic Striptease" assesses his entire career and places him where he belongs: among the best that ever did it."--Matthew J. Bruccoli, Emily Brown Jefferies Distinguished Professor Emeritus, University of South Carolina
"A book that will make you want to read everything Garrett has ever written, and in the process come to know the essence of contemporary literature."--Thomas E. Douglass, East Carolina University
"The Art of the Magic Striptease" marks the first in-depth critical assessment of George Garrett in nearly two decades. One of the country's most gifted, important, and undervalued contemporary writers, Garrett is the author of award-winning novels, plays, poetry, short stories, biography, and criticism. He has been a prolific and significant creative force for six decades, regarded as a central figure in southern and American letters and a writer of tremendous intellectual reach and imaginative energy. The former poet laureate of Virginia, Garrett is also a teacher and editor.
Casey Clabough's metaphor of the magic striptease--borrowed from the title of Garrett's 1973 collection of three novellas--allows him to examine the ways in which Garrett sheds skins or layers in his writing, becoming and articulating others while maintaining his own identity. Considering Garrett's many experiments with form, genre, and storytelling, it proves to be a powerful critical framework by which to examine the remarkable output of a remarkable writer.
Clabough was given exclusive access to Garrett's private papers, and this volume includes the transcript of an interview with the author and the previously unknown, unpublished, and highly provocative short story, "No Novel Today."
About the Author
Casey Clabough is associate professor of English and English graduate coordinator at Lynchburg College in Virginia. He also serves as literature editor for the Virginia Foundation for the Humanities' Encyclopedia Virginia and is the author of The Warrior's Path: Reflections Along an Ancient Route, a work of creative nonfiction.
Advertisement