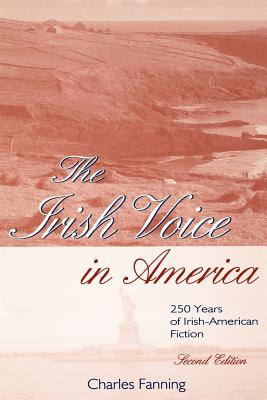 The Irish Voice in America
250 Years of Irish-American Fiction
Paperback

* Individual store prices may vary.
Description
In this study, Charles Fanning has written the first general account of the origins and development of a literary tradition among American writers of Irish birth or background who have explored the Irish immigrant or ethnic experience in works of fiction. The result is a portrait of the evolving fictional self-consciousness of an immigrant group over a span of 250 years.
Fanning traces the roots of Irish-American writing back to the eighteenth century and carries it forward through the traumatic years of the Famine to the present time with an intensely productive period in the twentieth century beginning with James T. Farrell. Later writers treated in depth include Edwin O'Connor, Elizabeth Cullinan, Maureen Howard, and William Kennedy. Along the way he places in the historical record many all but forgotten writers, including the prolific Mary Ann Sadlier. The Irish Voice in America is not only a highly readable contribution to American literary history but also a valuable reference to many writers and their works.
For this second edition, Fanning has added a chapter that covers the fiction of the past decade. He argues that contemporary writers continue to draw on Ireland as a source and are important chroniclers of the modern American experience.
University Press of Kentucky, 9780813109701, 448pp.
Publication Date: November 18, 1999
About the Author
Charles Fanning is professor of English and history and director of Irish Studies at Southern Illinois University, Carbondale.