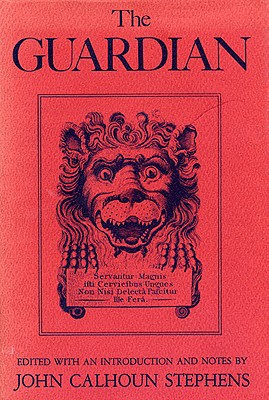 The Guardian
Hardcover

* Individual store prices may vary.
Description
In 1713, soon after publication of the Spectator had come to an end, its place on breakfast tables of Queen Anne's London was taken by the Guardian. Richard Steele, continuing in the new paper the blend of learning, wit, and moral instruction that had proved so attractive in the Tatler and Spectator, was the editor and principal writer; in the 175 numbers of the Guardian he included 53 essays by Joseph Addison, as well as contributions by Alexander Pope, George Berkeley, and several others, some of whom doubtless transmitted their papers through the famous lion's head letterbox that Addison had erected in Button's coffeehouse. "These papers," as John C. Stephens writes in the introduction to his edition of the Guardian, "helped to form and to shape the morals and manners of countless generations in Britain and abroad."
This first modern edition of the Guardian was prepared from the original printing of the papers, is fully annotated and indexed, and includes a comprehensive introduction discussing especially the authorship of the individual essays.
University Press of Kentucky, 9780813114224, 832pp.
Publication Date: December 31, 1982
About the Author
John Calhoun Stephens is professor of English at the University of Georgia. He has published numerous contributions on the literature of the eighteenth century.