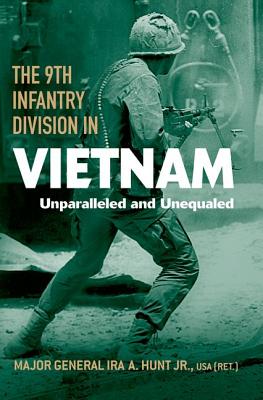 The 9th Infantry Division in Vietnam
Unparalleled and Unequaled (American Warriors)
Hardcover

* Individual store prices may vary.
Description
Of all the military assignments in Vietnam, perhaps none was more challenging than the defense of the Mekong River Delta region. Operating deep within the Viet Cong--controlled Delta, the 9th Infantry Division of the U.S. Army was charged with protecting the area and its population against Communist insurgents and ensuring the success of the South Vietnamese government's pacification program. Faced with unrelenting physical hardships, a tenacious enemy, and the region's rugged terrain, the 9th Division established strategies and quantifiable goals for completing their mission, effectively writing a blueprint for combating guerilla warfare that influenced army tacticians for decades to come.
In The 9th Infantry Division in Vietnam: Unparalleled and Unequaled, Ira A. Hunt Jr. details the innovative strategies of the 9th Division in their fight to overcome the Viet Cong. Based on Hunt's experience as colonel and division chief of staff, the volume documents how the 9th Division's combat effectiveness peaked in 1969. A wealth of illustrative material, including photos, maps, charts, and tables, deepens understanding of the region's hazardous environment and clarifies the circumstances of the division's failures and successes.
A welcome addition to scholarship on the Vietnam War, The 9th Infantry Division in Vietnam will find an audience with enthusiasts and scholars of military history.
University Press of Kentucky, 9780813126470, 216pp.
Publication Date: October 28, 2010
About the Author
Ira A. Hunt Jr. is a retired major general.