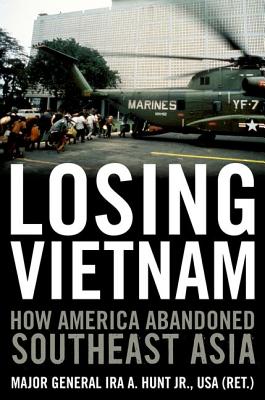 Losing Vietnam
How America Abandoned Southeast Asia (Battles and Campaigns)
Hardcover

* Individual store prices may vary.
Description
In the early 1970s, as U.S. combat forces began to withdraw from Southeast Asia, South Vietnamese and Cambodian forces continued the fight against the People's Army of Vietnam (PAVN) and the National Front for the Liberation of South Vietnam (NLF), more commonly known as the Viet Cong. Despite the evacuation of its ground troops, the United States promised to materially support its allies' struggle against communist aggression. Over time, however, the American government drastically reduced its.
University Press of Kentucky, 9780813142081, 416pp.
Publication Date: July 16, 2013
About the Author
Ira A. Hunt Jr. is a retired major general and the author of The 9th Infantry Division in Vietnam: Unparalleled and Unequaled.