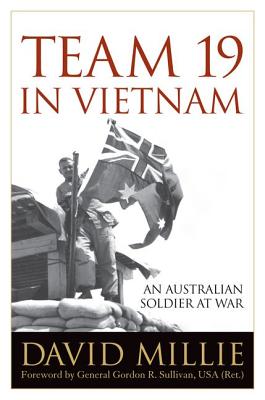 Team 19 in Vietnam
An Australian Soldier at War (Foreign Military Studies)
Hardcover

* Individual store prices may vary.
Description
Historical accounts and memoirs of the Vietnam War often ignore the participation of nations other than Vietnam and the United States. As a result, few Americans realize that several members of the Southeast Asian Treaty Organization (SEATO), including Australia, allied with South Vietnam during the conflict. By the late 1960s, more than eight thousand Australians were deployed in the region or providing support to the forces there.
In Team 19 in Vietnam, David Millie offers an insightful account of his twelve-month tour with the renowned Australian Army Training Team Vietnam in Quang Tri Province -- a crucial tactical site along the demilitarized zone that was North Vietnam's gateway to the south. Drawing from published and unpublished military documents, his personal diary, and the letters he wrote while deployed, Millie introduces readers to the daily routines, actions, and disappointments of a field staff officer. He discusses his interactions with province senior advisor Colonel Harley F. Mooney and Major John Shalikashvili, who would later become chairman of the U.S. Joint Chiefs of Staff. This firsthand narrative vividly demonstrates the importance of the region and the substantial number of forces engaged there.
Few Australian accounts of the Vietnam War exist, and Millie offers a rare glimpse into the year after the Tet offensive, when Presidents Johnson and Nixon both made it clear that the U.S. would withdraw its troops. This important memoir reveals that responsibility for the catastrophe inflicted on Vietnamese civilians is shared by an international community that failed to act effectively in the face of a crisis., reviewing a previous edition or volume
University Press of Kentucky, 9780813143262, 432pp.
Publication Date: November 5, 2013
About the Author
Lieutenant Colonel David Millie, MBE (Ret.), was a senior advisor and a planning and operations officer with Military Assistance Command Vietnam (MACV) Team 19 in Quang Tri Province, South Vietnam, from 1968 to 1969. He was awarded an MBE for his service in Vietnam, a Bronze Star for Service (USA), and a Cross of Gallantry (with Bronze Star).
or
Not Currently Available for Direct Purchase