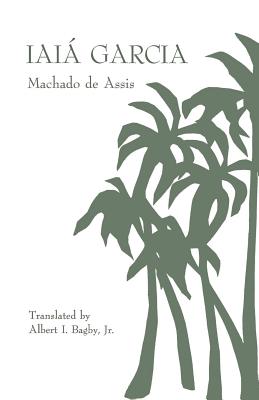 Iaiá Garcia (Studies in Romance Languages #17)
Paperback

* Individual store prices may vary.
Description
The last of four novels that preceded Machado de Assis's famous trilogy of realistic masterpieces, Iai Garcia belongs to what critics have called the Brazilian author's ""romantic"" phase. But it is far more than that implies. Like his other early works, Iai Garcia foreshadows the themes and characters of Assis's most masterful novels. Iai Garcia intertwines the lives of three characters in a subtly and wryly developing relationship. While the youthful Iai is growing into womanhood, a ten.
University Press of Kentucky, 9780813150925, 192pp.
Publication Date: July 15, 2014
About the Author
Albert I. Bagby Jr. grew up speaking both Portuguese and English. After eighteen years in Brazil, he came to the United States and entered Baylor University. Following graduation from Baylor, he continued his studies at the universities of Missouri, where he received his M.A., at North Carolina, and at Vanderbilt University; in 1968 he received a doctoral degree in Spanish literature from the University of Kentucky. Presently Mr. Bagby is chairman of the Romance Languages Department at the University of Corpus Christi, Texas.