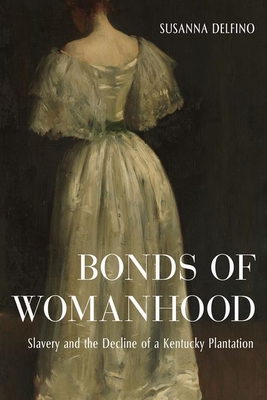 Bonds of Womanhood
Slavery and the Decline of a Kentucky Plantation
Hardcover

* Individual store prices may vary.
Description
Class, race, and gender collide in this insightful examination of the life of Susanna (Susan) Preston Shelby Grigsby (1830--1890) -- a white plantation mistress and slaveholder who struggled to participate in the economic modernization of antebellum Kentucky. Drawing on Grigsby's correspondence, author Susanna Delfino uses Grigsby's story to explore the complex cultural and social issues at play in the state's economy before, during, and after the Civil War.
Delfino demonstrates that Grigsby engaged in certain kinds of antislavery activism, such as hiring white servants as a way of conveying her support for free labor and avoiding ever selling a slave. Despite her beliefs, however, Grigsby failed to hold to her moral compass when faced with her husband's patriarchal authority or when she experienced serious economic trouble. This compelling study not only illuminates how white women participated in the South's nineteenth-century economy, but also offers new perspectives on their complicity in slavery.
University Press of Kentucky, 9780813154831, 216pp.
Publication Date: January 18, 2022
About the Author
Susanna Delfino is professor of American history now retired from the University of Genoa in Italy. She is coeditor of Neither Lady Nor Slave: Working Women of the Old South.