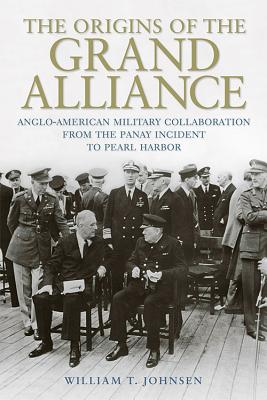 The Origins of the Grand Alliance
Anglo-American Military Collaboration from the Panay Incident to Pearl Harbor (Battles and Campaigns)
Hardcover

* Individual store prices may vary.
Description
On December 12, 1937, Japanese aircraft sank the American gunboat Panay, which was anchored in the Yangtze River outside Nanjing, China. Although the Japanese apologized, the attack turned American public opinion against Japan, and President Roosevelt dispatched Captain Royal Ingersoll to London to begin conversations with the British admiralty about Japanese aggression in the Far East. While few Americans remember the Panay Incident, it established the first links in the chain of Anglo-American.
University Press of Kentucky, 9780813168333, 438pp.
Publication Date: September 13, 2016
About the Author
William T. Johnsen is professor of military history and strategy in the Department of National Security and Strategy at the US Army War College, and he previously served as the institution's dean of academics. After graduating from West Point, he served in the infantry for twenty years.