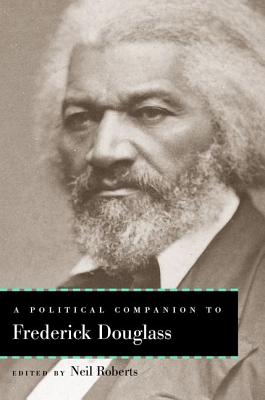 A Political Companion to Frederick Douglass (Political Companions to Great American Authors)
Hardcover

* Individual store prices may vary.
Description
Frederick Douglass (1818--1895) was a prolific writer and public speaker whose impact on American literature and history has been long studied by historians and literary critics. Yet as political theorists have focused on the legacies of such notables as W. E. B. Du Bois and Booker T. Washington, Douglass's profound influence on Afro-modern and American political thought has often been undervalued.
In an effort to fill this gap in the scholarship on Douglass, editor Neil Roberts and an exciting group of established and rising scholars examine the author's autobiographies, essays, speeches, and novella. Together, they illuminate his genius for analyzing and articulating core American ideals such as independence, liberation, individualism, and freedom, particularly in the context of slavery. The contributors explore Douglass's understanding of the self-made American and the way in which he expanded the notion of individual potential by arguing that citizens had a responsibility to improve not only their own situations but also those of their communities. A Political Companion to Frederick Douglass also considers the idea of agency, investigating Douglass's passionate insistence that every person in a democracy, even a slave, possesses an innate ability to act. Various essays illuminate Douglass's complex racial politics, deconstructing what seems at first to be his surprising aversion to racial pride, and others explore and critique concepts of masculinity, gender, and judgment in his oeuvre. The volume concludes with a discussion of Douglass's contributions to pre-- and post--Civil War jurisprudence.
University Press of Kentucky, 9780813175621, 490pp.
Publication Date: June 29, 2018
About the Author
Neil Roberts is associate professor of Africana studies, political theory, and the philosophy of religion at Williams College. His book Freedom as Marronage is the recipient of awards from the American Political Science Association Foundations of Political Theory section and Choice magazine, and the Association for College and Research Libraries selected the work as a Top 25 book for 2015. He is president of the Caribbean Philosophical Association.
or
Not Currently Available for Direct Purchase