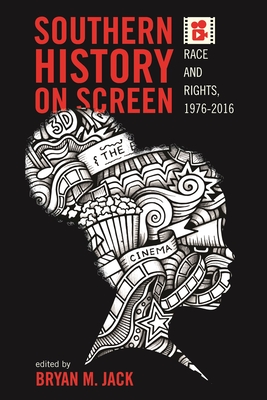 Southern History on Screen
Race and Rights, 1976-2016
Hardcover

* Individual store prices may vary.
Description
Hollywood films have been influential in the portrayal and representation of race relations in the South and how African Americans are cinematically depicted in history, from The Birth of a Nation (1915) and Gone with the Wind (1939) to The Help (2011) and 12 Years a Slave (2013). With an ability to reach mass audiences, films represent the power to influence and shape the public's understanding of our country's past, creating lasting images -- both real and imagined -- in American culture.
In Southern History on Screen: Race and Rights, 1976--2016, editor Bryan Jack brings together essays from an international roster of scholars to provide new critical perspectives on Hollywood's relationships between historical films, Southern history, identity, and the portrayal of Jim Crow--era segregation. This collection analyzes films through the lens of religion, politics, race, sex, and class, building a comprehensive look at the South as seen on screen. By illuminating depictions of the southern belle in Gone with the Wind, the religious rhetoric of southern white Christians and the progressive identity of the "white heroes" in A Time to Kill (1996) and Mississippi Burning (1988), as well as many other archetypes found across films, this book explores the intersection between film, historical memory, and southern identity.
University Press of Kentucky, 9780813176444, 242pp.
Publication Date: January 8, 2019
About the Author
Bryan Jack, an associate professor of history at Southern Illinois University Edwardsville, is the author of The St. Louis African American Community and the Exodusters.