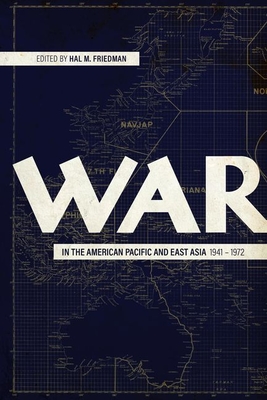 War in the American Pacific and East Asia, 1941-1972
Hardcover

* Individual store prices may vary.
Description
Before 1940, the Japanese empire stood as the greatest single threat to the American presence in the Pacific and East Asia. To a lesser degree, the formerly hegemonic colonial powers of Britain, France, and the Netherlands still controlled portions of the region. At the same time, subjugated peoples in East Asia and Southeast Asia struggled to throw off colonialism. By the late 1930s, the competition exploded into armed conflict. Japan looked like the early victor, but the United States eventually established itself as the hegemonic power in the Pacific Basin by 1945. Yet when it comes to the American movement out into the Pacific, there is more to the story that has yet to be revealed.
In War in the American Pacific and East Asia, 1941--1972, editor Hal Friedman brings together nine essays that explore lesser known aspects and consequences of America's military expansion into the Pacific during and after World War II. This study explores how the United States won the Pacific War against Japan and how it sought to secure that victory in the decades that followed, ensure it never endured another Pearl Harbor--style defeat, and saw the Pacific fulfill a Manifest Destiny--like role as an American frontier projected toward East Asia.
The collection explores the role of the US military in the Pacific Basin in different ways by presenting essays on interservice rivalry and military advising as well as unique topics that are new to military history, such as the investigations of strategic communications, military public relations, institutional cultures of elite forces, foodways, and the military's interaction with the press. Together, these essays provide a path for historians to pursue groundbreaking areas of research about the Pacific and establish the Pacific War as the pivotal point in the twentieth century in the Pacific Basin.
University Press of Kentucky, 9780813176550, 278pp.
Publication Date: February 22, 2019
About the Author
Hal M. Friedman is professor of modern history at Henry Ford College. He is the author of Governing the American Lake: The US Defense and Administration of the Pacific, 1945--1947, Arguing over the American Lake: Bureaucracy and Rivalry in the US Pacific, 1945--1947, and Digesting History: The US Naval War College, the Lessons of World War II, and Future Naval Warfare, 1945--1947, among other works.
or
Not Currently Available for Direct Purchase