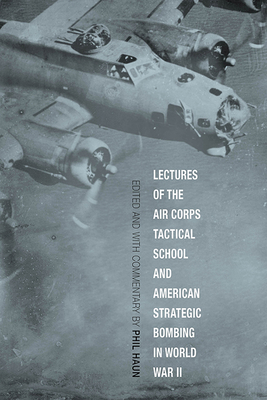 Lectures of the Air Corps Tactical School and American Strategic Bombing in World War II
Paperback

* Individual store prices may vary.
Other Editions of This Title:
Hardcover (4/12/2019)
Description
Following the cataclysmic losses suffered in World War I, air power theorists in Europe advocated for long-range bombers to overfly the trenches and strike deep into the enemy's heartland. The bombing of cities was seen as a means to collapse the enemy's will to resist and bring the war to a quick end. In the United States, airmen called for an independent air force, but with the nation's return to isolationism, there was little appetite for an offensive air power doctrine. By the 1930s, howe.
University Press of Kentucky, 9780813179247, 320pp.
Publication Date: May 19, 2020
About the Author
Phil Haun is professor and dean of Academics at the US Naval War College. He is author of Coercion, Survival, and War: Why Weak States Resist the United States and coeditor of A-10s over Kosovo.