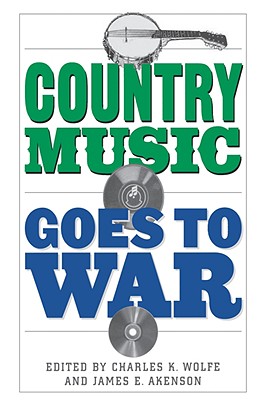 Country Music Goes to War
Paperback

* Individual store prices may vary.
Description
"Listening to the Beat of the Bomb" UPK author Charles Wolfe discusses his work and his new book Country Music Goes to War in the NEW YORK TIMES. While Toby Keith suggests that Americans should unite in support of the president, the Dixie Chicks assert their right to criticize the current administration and its military pursuits. Country songs about war are nearly as old as the genre itself, and the first gold record in country music went to the 1942 war song "There's a Star Spangled Banner Waving Somewhere" by Elton Britt. The essays in Country Music Goes to War demonstrate that country musicians' engagement with significant political and military issues is not strictly a twenty-first-century phenomenon. The contributors examine the output of country musicians responding to America's large-scale confrontation in recent history: World War II, the Korean War, Vietnam, the cold war, September 11, and both conflicts in the Persian Gulf. They address the ways in which country songs and artists have energized public discourse, captured hearts, and inspired millions of minds. Charles K. Wolfe, professor of English and folklore at Middle Tennessee State University, is the author of numerous books and articles on music. James E. Akenson, professor of curriculum and instruction at Tennessee Technological University, is the founder of the International Country Music Conference. Together they have edited the collections The Women of Country Music, Country Music Annual 2000, Country Music Annual 2001, and Country Music Annual 2002.
University Press of Kentucky, 9780813192048, 264pp.
Publication Date: August 15, 2008