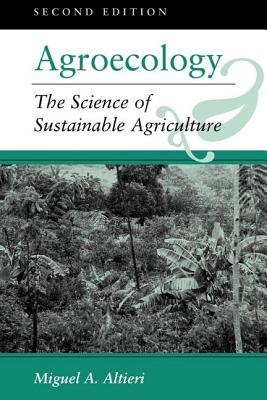 Agroecology: The Science of Sustainable Agriculture, Second Edition (Paperback)
The Science of Sustainable Agriculture, Second Edition
Westview Press, 9780813317182, 448pp.
Publication Date: September 1, 1995
Description
This new edition builds on the explosion of research on sustainable agriculture since the late 1980s. By separating myth from reality, Miguel Altieri extracts the key principles of sustainable agriculture and expounds on management systems that "really work." Providing case studies of sustainable rural development in developing countries, he goes beyond a mere description of practices to include data that reveal the socioeconomic and environmental impacts of alternative projects.Each chapter of Agroecology has been enriched and updated with the latest research results from around the world. New emphasis has been placed on such issues as the ecological economics of agriculture, policy changes needed for promoting sustainable agriculture, rural development in the Third World, the role of biodiversity in agriculture, and new research methodologies.
About the Author
Miguel A. Altieri is associate professor and associate entomologist, Laboratory of Biological Control, Department of Environmental Science, Policy and Management at the University of California at Berkeley. He is also general coordinator of the United Nations Development Programme's Sustainable Agriculture Networking and Extension Programme and technical advisor to the Latin American Consortium on Agroecology and Development.
Advertisement