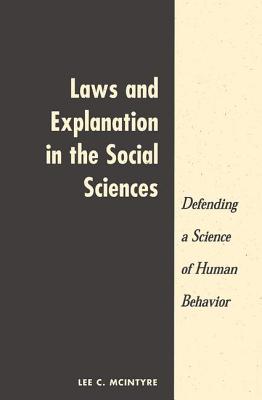 Laws and Explanation in the Social Sciences (Paperback)
Westview Press, 9780813336480, 208pp.
Publication Date: December 1, 1996
Description
"Certainly the best case for the possibility of discoverable laws in social science that has appeared in more than a generation" (Alexander Rosenberg, University of Georgia). "Those who have dismissed the possibility of a nomological social science now must contend with Lee McIntyre's powerful argument to the contrary."--Merrilee H. Salmon, University of Pittsburgh.
About the Author
Lee C. McIntyre is assistant professor of philosophy at Colgate University.
Advertisement