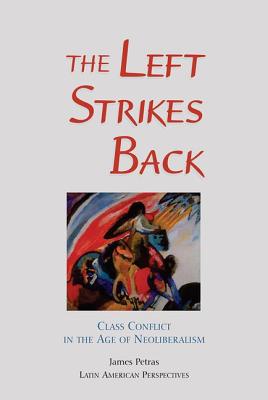 The Left Strikes Back (Paperback)
Class and Conflict in the Age of Neoliberalism (Latin American Perspectives Series)
Routledge, 9780813338927, 235pp.
Publication Date: December 29, 2000
* Individual store prices may vary.
Description
The Left Strikes Back addresses the neglected topic of popular resistance to capital globalization and neoliberal polices, and considers the future of the revolutionary left in this region. James Petras shows that the current stage of capital globalization and the weakening of the ability of established popular groups to defend themselves have generated an important organized response on the part of those whose standard of living is most undermined and threatened by the process. The book argues convincingly that we can now see the emerging forms of resistance in new, popular organizations that, while frequently local and provincial, nevertheless have developed an international consciousness. By discussing their spatial-economic focus, social base, style of political action, and political perspective, The Left Strikes Back both identifies and differentiates the different waves of the left. Further, it presents data documenting the growth, contradictions, and political challenges that confront these burgeoning socio-political movements.
About the Author
James Petras is professor of sociology at SUNY-Binghamton. He is the coauthor of Democracy and Poverty in Chile: The Limits to Electoral Politics (Westview, 1994).