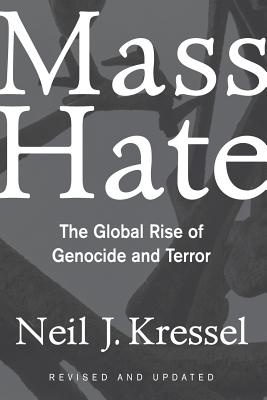 Mass Hate (Paperback)
The Global Rise Of Genocide And Terror
Basic Books, 9780813339511, 344pp.
Publication Date: January 24, 2002
* Individual store prices may vary.
Description
Mass Hate explores why the brutality of humankind erupted and flowed more expansively in the twentieth century than ever before. Psychologist Neil Kressel recommends specific steps to help stem this bloody global tide of slaughter, terror and genocide. In his investigation, Kressel focuses on the horrifying butchery in Rwanda, the terrifying tactics of rape and torture of women in Bosnia, the systematic murder of Jews and others during the Holocaust. He examines history, psychology, and political science for explanations of what propels a citizen to raise a machete against innocent neighbors, and, in a moving conclusion, suggests practical ways for humankind to eradicate the causes of mass hate. Now included in the preface is a discussion of the terrorist attack of September 11, 2001, on New York and the Pentagon.
About the Author
Neil J. Kressel, Ph.D., a social psychologist at William Paterson University of New Jersey, has taught at Harvard, New York University, and elsewhere. He is also the author of Mass Hate: The Global Rise of Genocide and Terror (Westview Press).