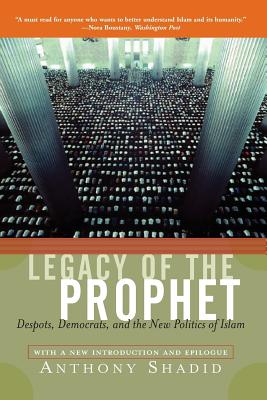 Legacy Of The Prophet (Paperback)
Despots, Democrats, And The New Politics Of Islam
Basic Books, 9780813340180, 352pp.
Publication Date: March 16, 2002
* Individual store prices may vary.
Description
Now available in paperback, Legacy of the Prophetis a sweeping, first-person account of the transformation in the style and message of Islamic politics at the beginning of the twenty-first century. As terrorism floods our headlines, this book offers a rare but much-needed counterpoint: it shows that Islamic activists have increasingly renounced violence in order to form political parties, engage in grass-roots work, and enter into civil society to bring about peaceful reform in their authoritarian societies. Drawing on his years of reporting in more than a dozen countries of the Muslim world, Anthony Shadid charts the way in which the adolescence of yesterday's Islamic militants is yielding to the maturity of today's activists. Through personal interviews and extensive travel, he chronicles that new generation, which is finding a more realistic and potentially more successful future through democratic politics. Complete with a new introduction, Legacy of the Prophetpromises to redefine the debate over the future of political Islam.
About the Author
Anthony Shadid is a correspondent in Washington for the Boston Globe. Over the past decade, he has reported from most countries in the Middle East and was the winner of an Overseas Press Club citation in 1997 for the series of article that form the core of this book. He was formerly a correspondent in Cairo for the Associated Press.