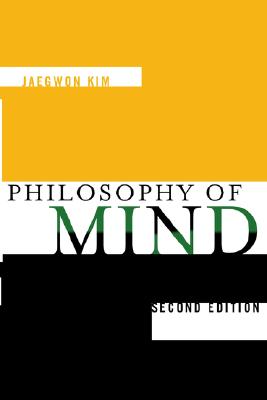 Philosophy of Mind (Paperback)
Westview Press, 9780813342696, 352pp.
Publication Date: July 1, 2005
* Individual store prices may vary.
Description
The philosophy of mind has always been a staple of the philosophy curriculum. But it has never held a more important place than it does today, with both traditional problems and new topics often sparked by the developments in the psychological, cognitive, and computer sciences. Jaegwon Kim's Philosophy of Mind is the classic, comprehensive survey of the subject. Now in its second edition, Kim explores, maps, and interprets this complex and exciting terrain. Designed as an introduction to the field for upper-level undergraduates and graduate students, Philosophy of Mind focuses on the mind/body problem and related issues, some touching on the status of psychology and cognitive science. The second edition features a new chapter on Cartesian substance dualism-a perspective that has been little discussed in the mainstream philosophy of mind and almost entirely ignored in most introductory books in philosophy of mind. In addition, all the chapters have been revised and updated to reflect the trends and developments of the last decade. Throughout the text, Kim allows readers to come to their own terms with the central problems of the mind. At the same time, the author's own emerging views are on display and serve to move the discussion forward. Comprehensive, clear, and fair, Philosophy of Mind is a model of philosophical exposition. It is a major contribution to the study and teaching of the philosophy of mind.
About the Author
Jaegwon Kim is William Perry Faunce Professor of Philosophy at Brown University. He is the author of Supervenience and Mind (1993) and of many important papers on the philosophy of mind, metaphysics, epistemology, and the philosophy of science.
or
Not Currently Available for Direct Purchase